Additional information
Designed for connection of USB-C hardware to USB-C supported devices
Designed to connect smartphones, tablets and other USB-C (also known as USB Type-C) equipped hardware to USB-C powered equipment so you can charge and sync your device.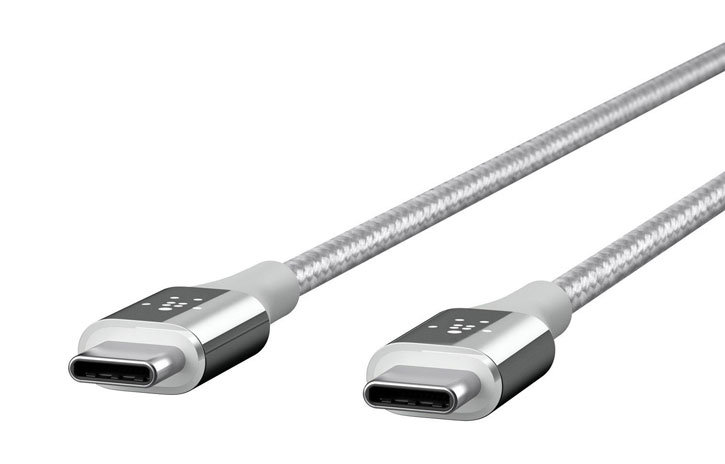 Reinforced with DuPont Kevlar for superior resilience
Standard cables are flimsy at best and often only last for a few months before failing and breaking near the connectors. The Belkin DuraTek Kevlar bucks this trend completely by lasting for as long as you need the cable. If you're tired of splintering cables, then the superior strength of the Kevlar USB-C cable is for you. The highly durable design ensures that no matter how many twists, pulls and bends the cable endures, that it will stay in perfect working order so that you can always enjoy a full charge at any time of day.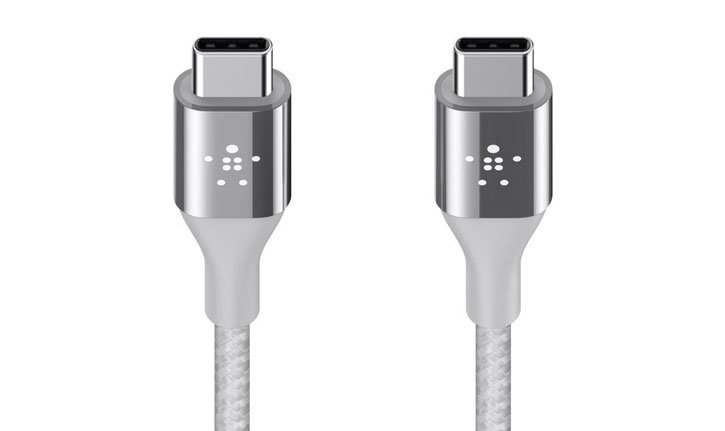 Transfer speeds up to an impressive 480Mbps
Transfer files quickly between your two USB-C compatible devices with this fast Belkin USB 3.1 cable. Supporting speeds up to 480Mbps, you can be sure you won't be waiting long to copy your photos, music, videos or documents.
Charging up to 3A for fast charging
Supporting up to 3 Amps power transfer, you can be sure your devices are charging as quickly as your USB charger will allow.
Reversible USB-C connector
No more plugging in your USB cable the wrong way around as the Belkin DuraTek USB-C connectors are fully reversible, removing entirely those frustrating moments.
Allows simultaneous charging and syncing of your USB-C device
This quality cable allows you to connect your USB-C compatible laptop or desktop to your USB-C compatible device to charge and exchange / sync data simultaneously.
Technical specifications
Cable Length: 1.2m
Max charge rate: 3A
Max transfer rate: 480Mbps