Additional information
Hi-res certified by the Japan Audio Society for incredible sound quality
Unlike most headphones, the ADVANCED SOUND Alpha planar magnetic on-ear headphones have been certified by the well-respected Japan Audio Society to produce audio frequencies over 40,000Hz. This wider frequency range creates the perfect audio environment for listening to hi-res audio (96kHz/24-bit).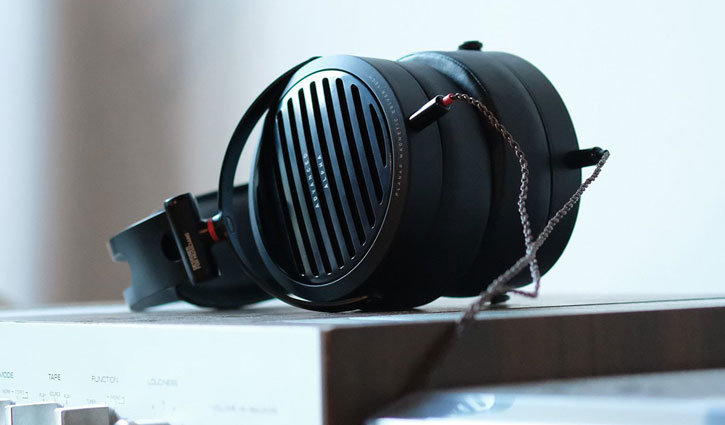 True-to-life sound reproduction puts you right there in the studio
Have you ever wanted to sit in on the recording process of your favourite album? Well, the ADVANCED SOUND Alphas give you the next best thing. Engineered by audiophiles, for audiophiles, in order to produce the most lifelike listening experience possible, the Alphas reproduce every guitar fret noise, every scrape of the violin bow and every nuance of the vocalist's voice with perfect clarity.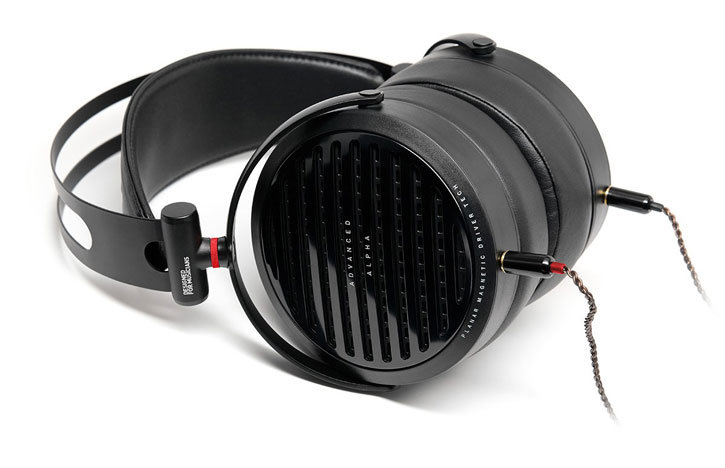 Open-back design creates an expansive soundstage
Many headphones utilise a closed-back design, which essentially closes off the driver to the outside world. The ADVANCED Alphas, however, are constructed with an open back design. This means the housing is open and the driver is exposed, creating a greater, wider soundstage for your music to breathe on. This leads to superior instrument isolation, so you can hear each instrument as if you were producing the song yourself.
Proprietary planar magnetic driver for bespoke sound and lightweight build
Crafted specifically for the ADVANCED Alphas, the bespoke planar magnetic driver inside these headphones not only provides peerless audio quality, but also allows for a lightweight build that feels great to wear. Great care has been taken to reproduce each frequency faithfully - including sub-20Hz sub-bass, which is a frequency beloved of heavier genres and often overlooked by headphone manufacturers.
Super-comfortable, easily replaceable ear pads for long listening sessions
You're an audiophile - you don't listen to single songs. You're an album person, or maybe you've spent hours crafting a painstakingly put-together playlist of your favourite songs. With that in mind, you're probably going to spend a while listening to music. Good thing the ADVANCED Alphas come complete with protein leather ear pads and a flexible, universal headband, so no matter what size or shape your head may be, you'll get a comfortable listening experience from the ADVANCED Alphas.
Near-universal compatibility
Thanks to their 3.5mm connector, the ADVANCED Alpha headphones are perfect for use with virtually any device - including smartphones, laptops, tablets, e-readers and more.
Please Note: For devices without an integrated 3.5mm headphone port, an adapter may be required.
Technical specifications
Driver type: Single-sided n48 planar magnetic
Driver size: 96mm
Driver diaphragm: Silicone composite
SPL: 90dB+/-3dB (1kHz/1mW)
Impedance: 34ohm
Frequency response: 20Hz – 40kHz
Maximum input power: 20mW
Rated input power: 50mW
Cable composition: Silver-plated copper
Cable length / type: 1.5m / detachable 2.5mm jack
Output connector type: 3.5mm gold plated