Additional information
Stylish, functional and super-secure card holder for everyday use
In need of a lightweight, sturdy and feature-rich everyday holder? Look no further than this suave, stylish leather-effect holder with RFID blocking technology. With bespoke document and cash pockets as well as a card holder for all your most important debit or credit cards, train tickets and more, this holder is sure to be an invaluable everyday companion for you.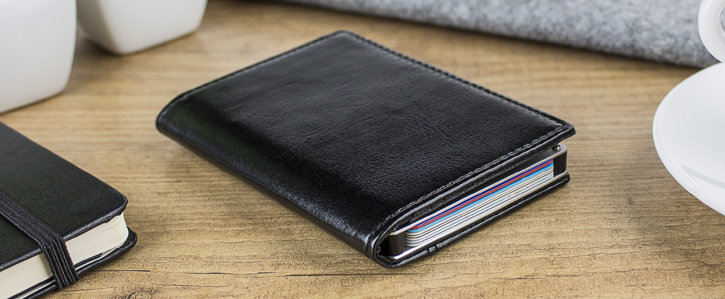 RFID wireless fraud protection
RFID (radio frequency identification) fraud, or wireless identity theft, is worryingly becoming more and more common. Essentially, with certain technology, it's possible for criminals to steal your credit or debit card information without laying a hand on the card itself by using certain scanners. Don't worry, though - this holder features integrated RFID fraud prevention technology layers that deny the scanners access to the chips in the cards, so you can rest assured that you're safe from wireless fraud while your cards rest in the holder.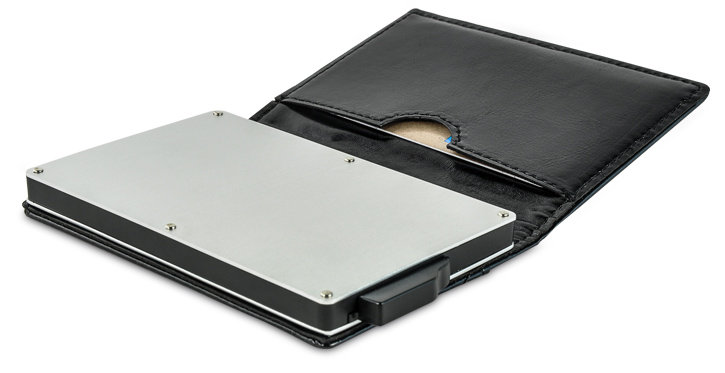 Card holder stores up to 7 cards
In today's modern society, we all need our cards close at hand - be they debit or credit cards, loyalty cards, ID or otherwise. This holder has room for up to 7 cards, which can easily be accessed by flicking the simple mechanism at the bottom of the holder. Simply store and go, then when you need your cards, they're just a click away.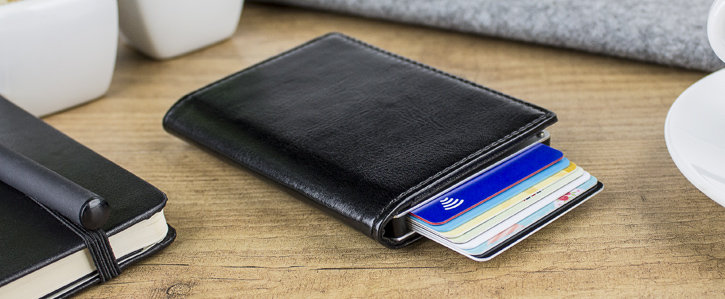 Built-in pocket for train tickets, ID and more
Whether you're carrying around your train tickets for tomorrow's epic journey, or need an extra piece of ID just in case, this holder's secure integrated extra pocket will accommodate you. Keep everything you need close at hand at all times.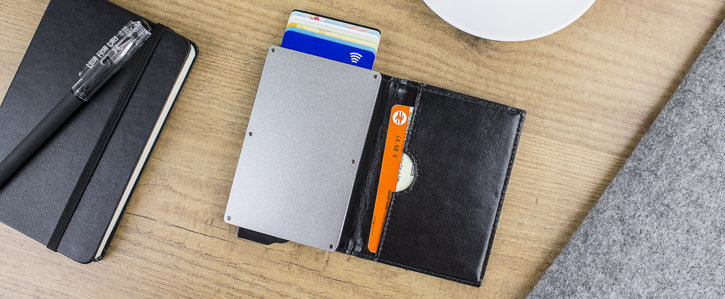 Sleek, stylish leather-effect aesthetic
This holder's elegant, effortlessly fashionable leather-style chic will enhance any look you care to pair it with. Who says protecting yourself from fraud should mean you can't be stylish?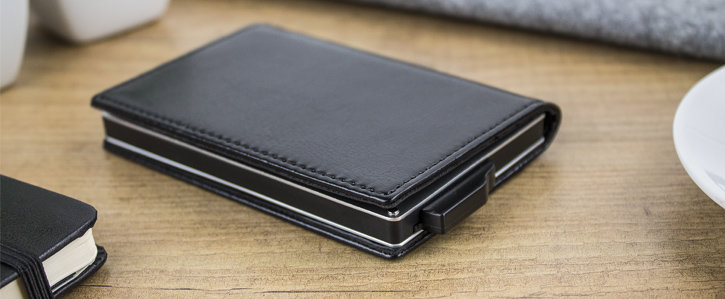 Lightweight and compact
You'll never need to worry about this card holder taking up unnecessary space in your pocket thanks to a slim, unobtrusive construction. Go anywhere and do anything, safe in the knowledge your precious cards are protected from fraud.