Additional information
Super-bright spotlight for emergencies, repairs and more
Need to illuminate specific areas in the dark to top up your vehicle's fluids, check for any mechanical faults or bodywork damage? This super-bright portable spotlight will light up the engine or any other part of your vehicle, allowing you to investigate or work on any problematic areas of concern.
It can also be used for lighting up the interior of your car, to check for any problems or just to provide light to read a map or directions.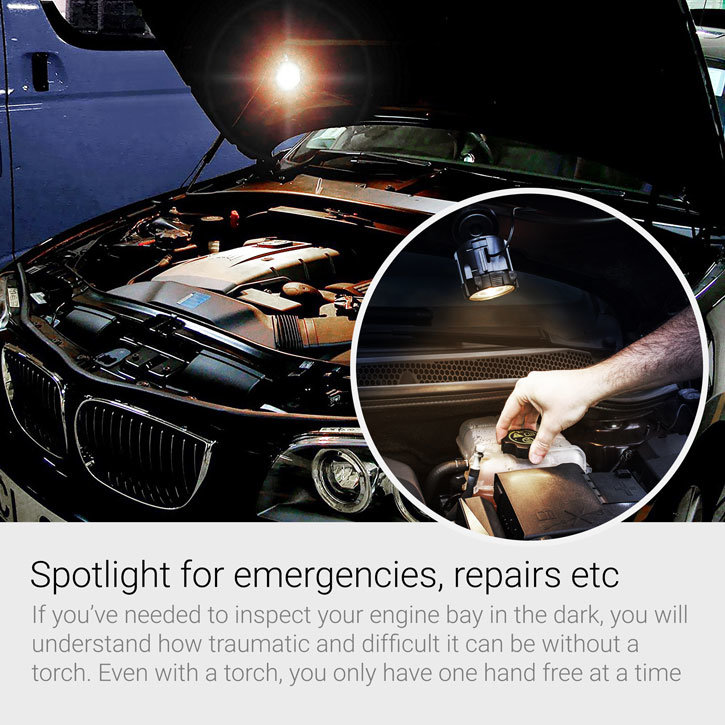 Adjustable mount for achieving the perfect lighting angle
The Magnetic Emergency Spotlight can be attached and then angled to ensure the area you need lit has plenty of light to either work on or check.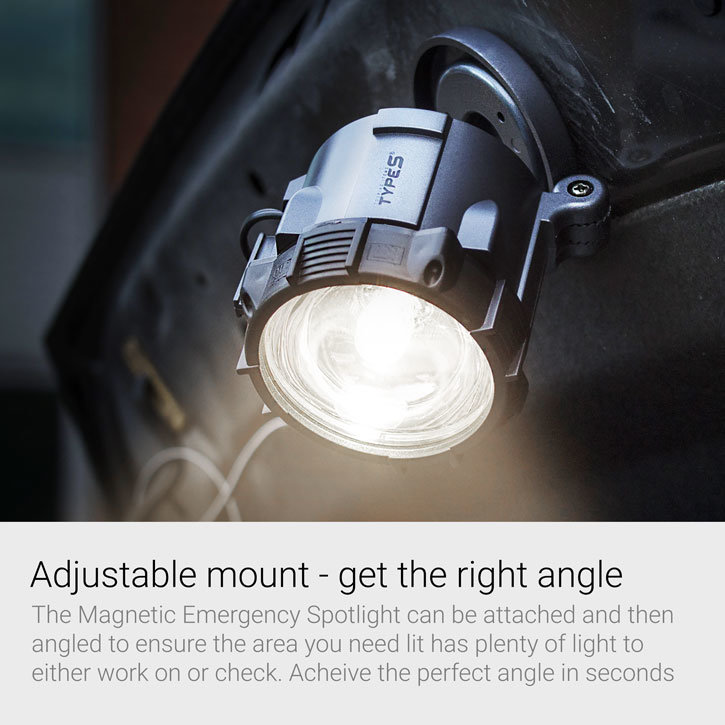 Magnetic attachment mechanism for any ferrous metallic surface
The magnetic disc on the bottom of this spotlight makes it perfect for attaching to any ferrous metallic surface within or outside of your car. You could, for example, place the light under your bonnet while checking the engine or on your car door to illuminate the road in front of you while stopped.
The lengthy cable also means you can carry the spotlight outside the car while you're parked - perfect for illuminating your vehicle during roadside emergencies or while performing repairs.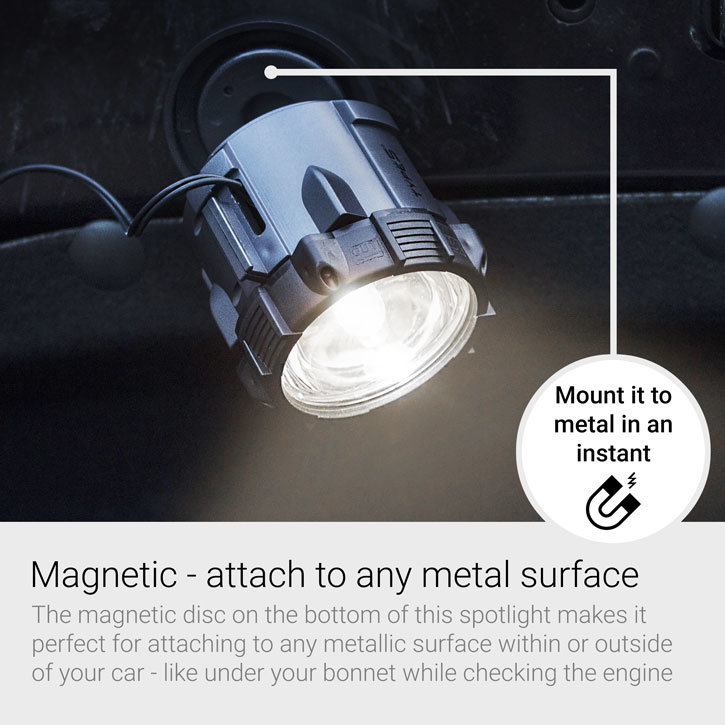 Please note: Metal must be ferrous (containing Iron) to be magnetic.
10ft cable allows you to place the light anywhere
This spotlight comes complete with a fully retractable 10ft (3m) cable, which means you can comfortably place it anywhere in or outside of your car, no matter how far it may be from your power adapter.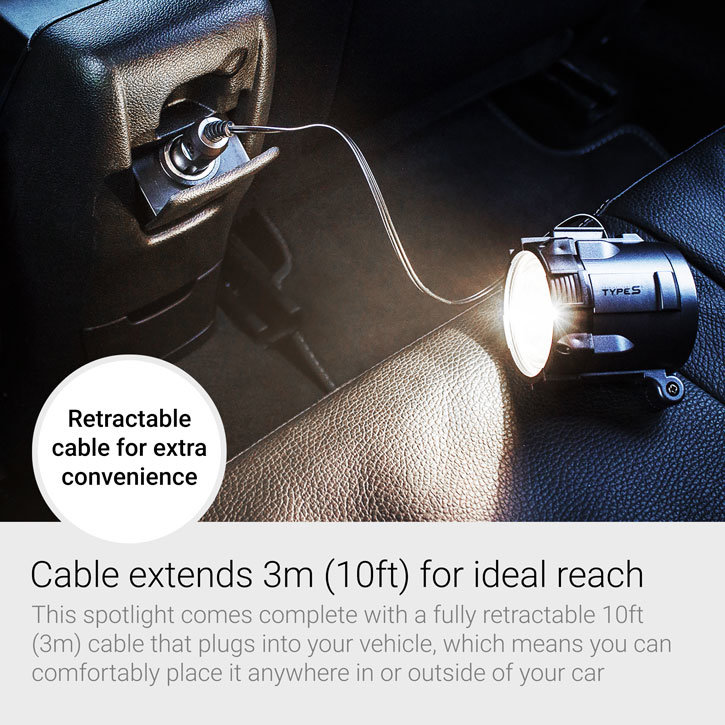 Ultra-compact and super-lightweight
This light's super-lightweight build and compact size also makes it perfect for holding manually, so if your passenger is reading maps or directions - or even just reading a book - they'll appreciate the light this handy spotlight provides.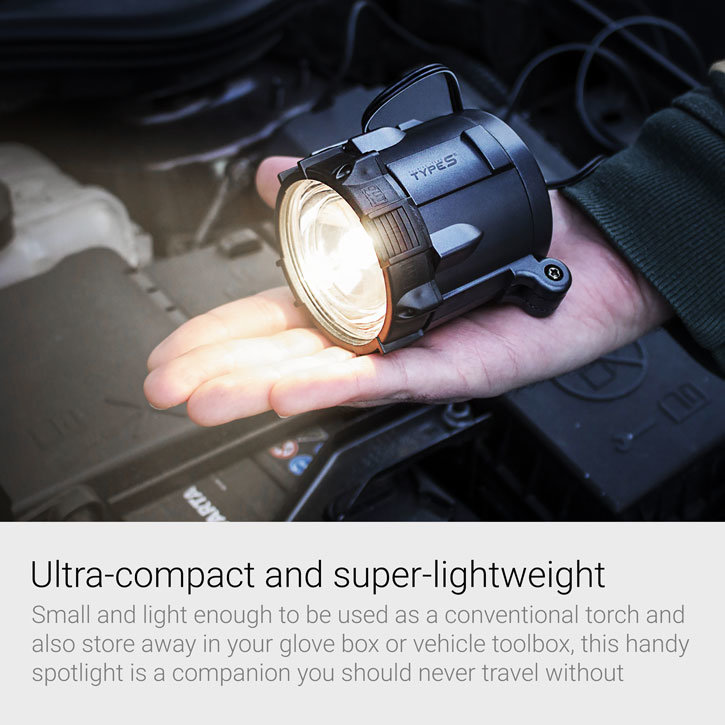 Convenient clip for charging adapter
The power adapter on this light simply clips onto its side, making storage an absolute breeze. The light won't take up any space, and when you do need it, simply retrieve it from where you have stored it and unclip the power adapter.