Additional information
Attaches to all types of car air vent for a simple and quick installation
This universal magnetic mount features a versatile clip, allowing you to mount onto vertical and horizontal vent blades. The Baseus mount's simple, yet highly functional design works by slotting onto one of your vent blades, thus removing the need for any suction cups, adhesives or special cases - which can be tiresome to fit and cause damage to your car's interior.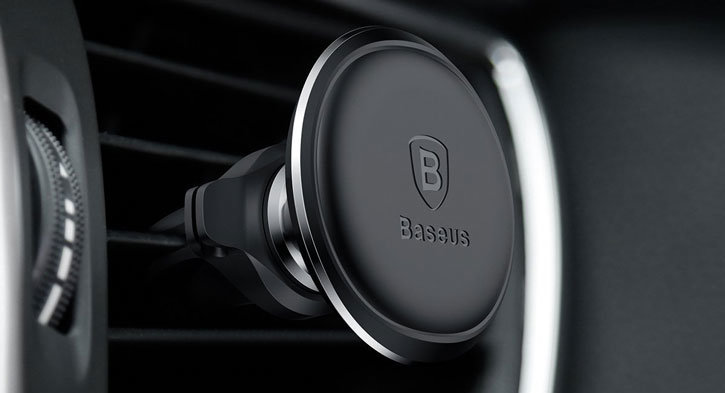 Integrated cable holders keep your cables safe and ready
Time to kickstart the weekend with your favourite tunes? Phone running on empty and need a quick battery boost? Not to worry - this mount features two built-in cable holders, which can hold your most needed cables for emergencies. Don't spend unnecessary time rooting around in glove boxes for the cables you need - have them to hand with the Baseus In-Car Vent Mount.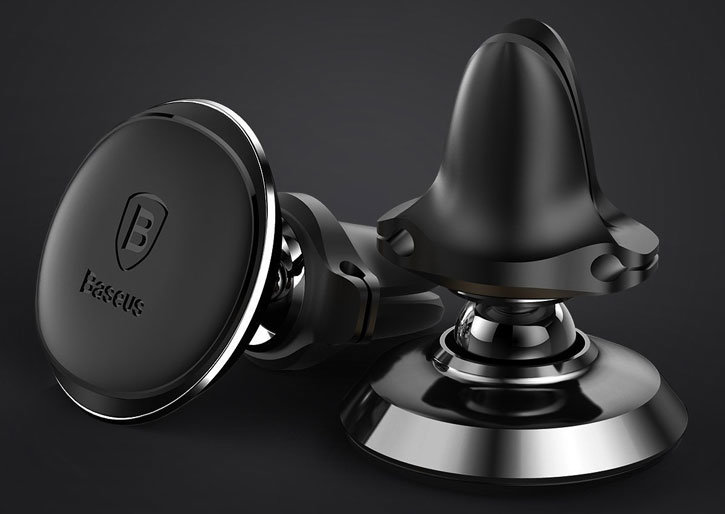 Universal design compatible with all smartphones
The Baseus Magnetic Air Vent Mount's cradle-free design allows for complete universal compatibility. This allows any smartphone, no matter how big or small, to work with this car holder. So, even if you upgrade or have multiple phones, you can dock effortlessly without the need to adjust the car holder itself every time.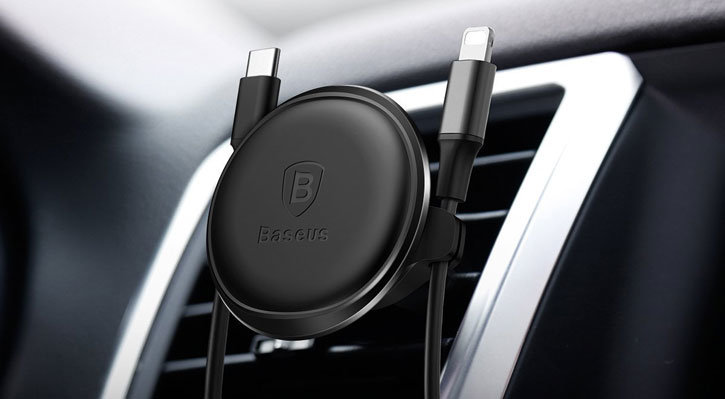 Effortless, fast docking with one hand
The simple design means attaching and removing your phone is a very quick and easy process. The mount has been designed so that with just one hand you can easily attach and remove your phone. Within a second, you can be ready to drive or get out of your car.
Slim case compatible design
The Baseus Magnetic Air Vent Mount's design not only allows for quick and hassle-free docking, it also allows you to leave your case on. Providing you have a slim case (less than 3mm thick) attached to your phone, you will still be able to dock your phone.
360° rotation for a comfortable viewing angle
With this mount's strong magnetic attraction holding your device in place, as well as a smooth, malleable ball-and-socket joint, you can position your device at any angle you find comfortable.