Additional information
Universal charge and sync dock using your existing cables
Charge docks are a super-useful way to both stand your device and charge / sync files simultaneously. The trouble with most docks is that they're specifically for one connector - USB-C, Micro USB or Lightning. What if there was a dock which would not only work with all connectors, but which could be switched at will?
Well, now there is. With the 4smarts WireDock, you can use your existing charging cables to create an efficient, sturdy docking solution. Simply thread your cable through the included management system and voila - instant dock, no hassle.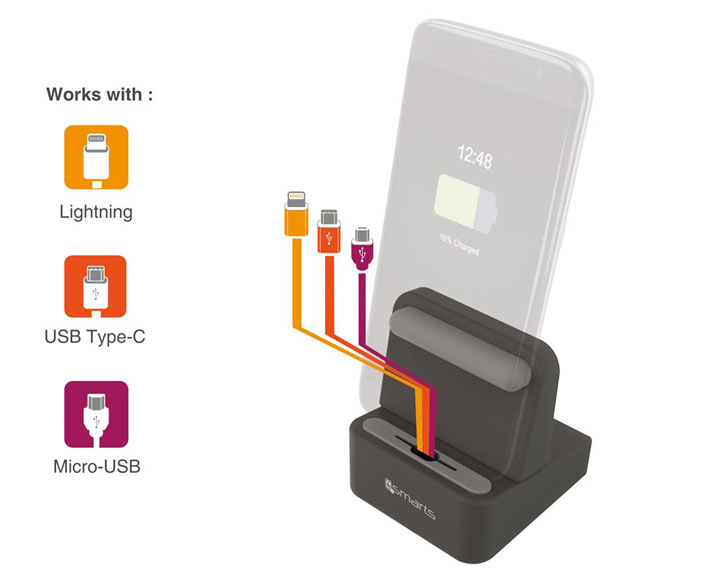 Compatible with any and all charging cables
No matter what device you have - new or old, big or small - this dock can accommodate. The 4smarts WireDock uses an ingenious series of cable management systems organised by size, ensuring that all shapes and sizes of cable are catered for. Missing a dock for your particular device? Not any more.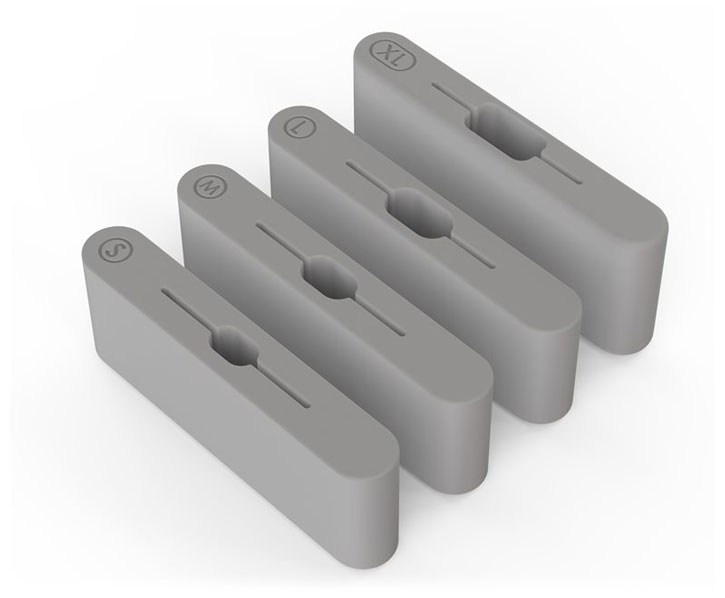 4 different sizes of cable cap from S to XL
The sizes of cable cap included with the 4smarts WireDock range from small to extra large - so there really isn't a cable this dock can't handle.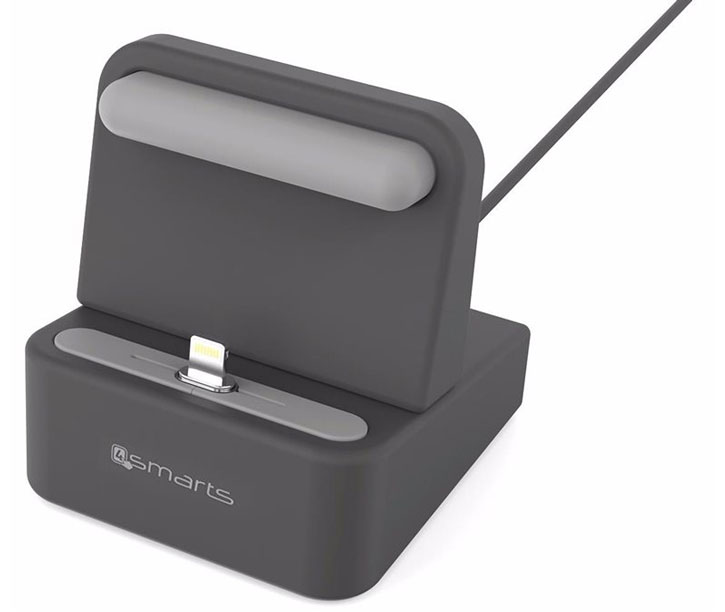 Secure, sturdy dock with support for your device
Lest you think this dock compromises on safety or security in order to accommodate all types of charging cables, think again. This is a robust, well-built dock with a rubberised back, which will hold your device and keep it safe from falling or accidentally becoming loose.
Modern rubberised design fits in well with any environment
The WireDock won't be an eyesore wherever in your home or office you place it, thanks to a design which emphasises minimalism while also offering superior functionality. This dock isn't just supremely useful - it's sleek, stylish and sexy, too.
Please note: no USB cables included. Images for demonstration purposes only.