Additional information
Universal USB output lets you charge any USB-compatible device
Whether you're looking to charge a smartphone, tablet, e-reader or any other USB-compatible device, the 4smarts VoltPlug USB EU Mains Charger is the perfect solution.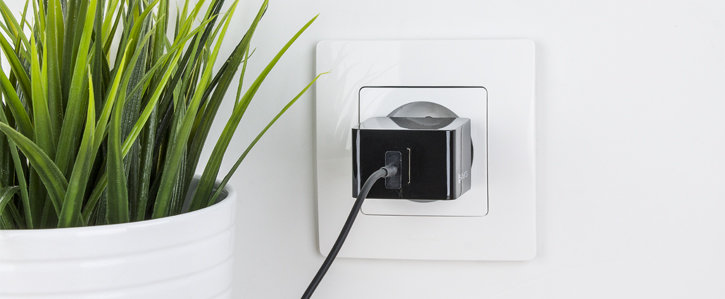 This charger features a single USB port which charges at a super-fast rate, making it perfect for even power-hungry devices such as tablets.
2.4A output for quick recharging of mobile devices
Designed to replenish smartphones and tablets, the 4smarts USB EU Mains Charger transfers up to a total of 2.4A of charging current from its USB port.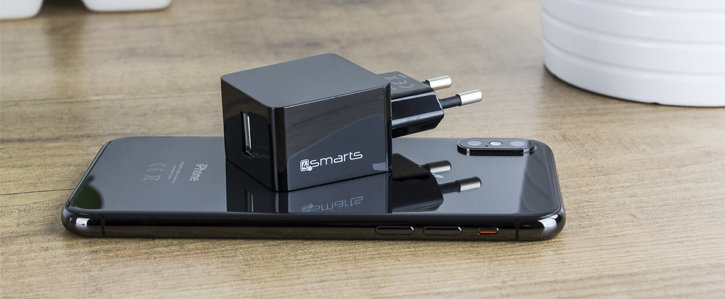 Achieving the correct charge rate is important to maximise the charging potential of your device. This is because bigger and more powerful devices such as tablets will require higher currents to charge effectively.
Compact, stylish design
The 4smarts VoltPlug is very compact. This charger has a stylish matte black finish, so the charger will look great at work or home.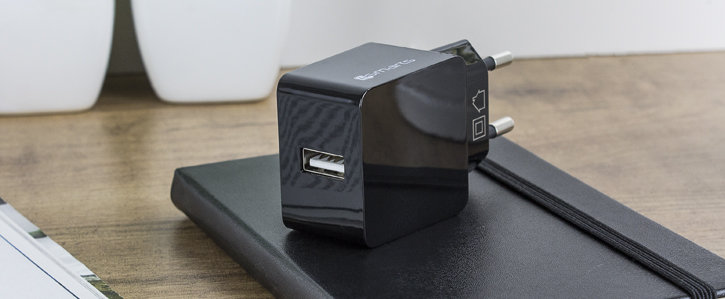 Intelligent charging supplies only the required amount of power
You'll never need to worry about your device becoming overcharged or damaged during the charging process. That's because 4smarts has integrated intelligent charging circuitry into the VoltPlug, so when your device is done charging, it won't draw unnecessary current.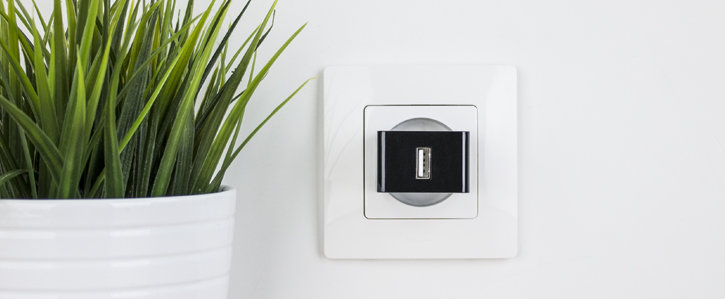 Universal compatibility
If your device charges via USB, you can use this adapter for charging - no matter whether you're using Android, iOS or any other type of device. This doesn't just apply to phones and tablets, either - you can charge e-readers, power banks or anything else which charges with a USB cable.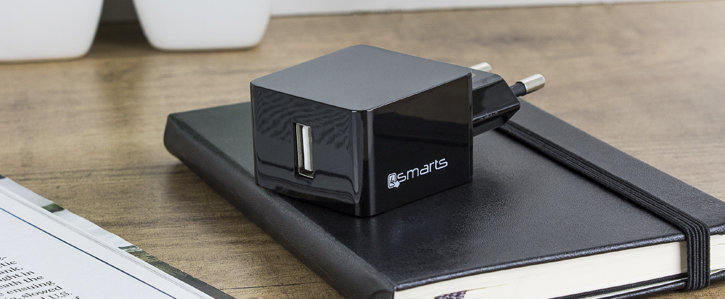 Technical Specifications:
* Input: AC 100~240V, 50~60Hz.
* Output: 1x 2.4A USB output