Additional information
Provides in-car wireless charging for your Qi-enabled phone
Designed for quick and intuitive wireless charging, the Scosche Qi Wireless Charging Car Holder and Charger allows you to charge your Android Qi-enabled smartphone without the mess of charging cables. The Scosche car holder uses Qi induction technology to charge your phone quickly and easily once it is placed into the holder.

Simply place your Qi-enabled Android smartphone within the holder and watch as it begins charging without having to connect any wires to the phone.
Clips effortlessly on to your vehicle's air vent
The included air vent clip attaches without issue to a wide variety of in-car air vent shapes and sizes. Whatever your vehicle may be, you can be sure the Scosche in-car kit will cater for you.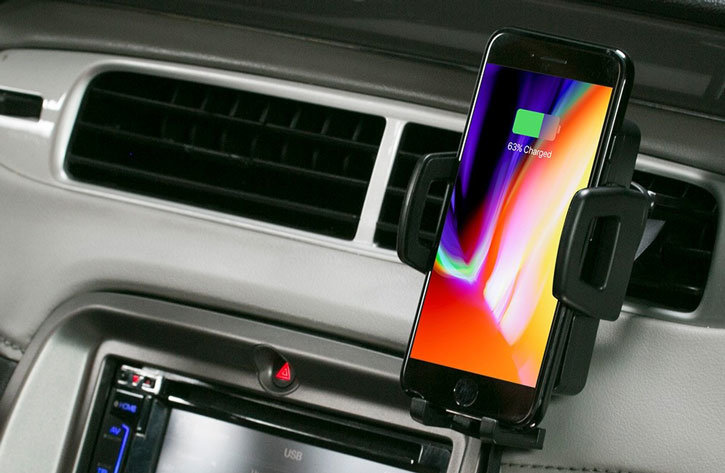 Universal holder - compatible with virtually all phones
No matter which smartphone you happen to own, the Scosche wireless charging car holder is a perfect fit thanks to an adjustable grip. No need to worry, though - the holder will still provide an extremely secure, sturdy frame for your phone.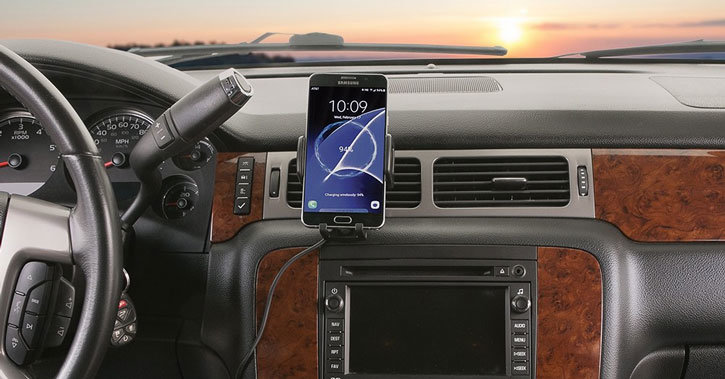 Supports landscape and portrait orientations
The adjustable design of the Scosche wireless charging car holder allows you to position your handset on your car's windscreen in either vertical or horizontal positions for a more comfortable view of your handset while driving.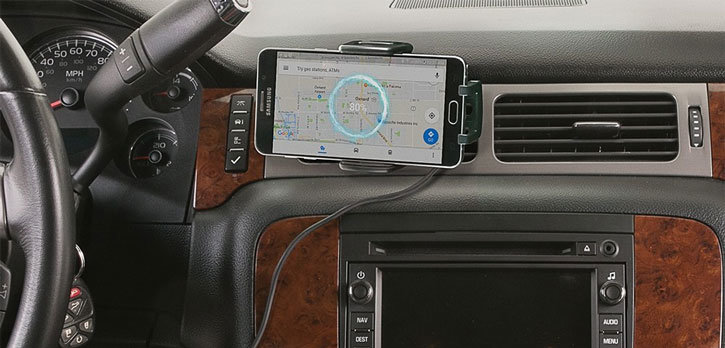 Comes complete with universal car charger
The car charger which powers the Qi wireless charging holder can also double as a universal charger, thanks to a USB port which is compatible with all USB-powered devices (smartphones, tablets, e-readers, dash cams and more).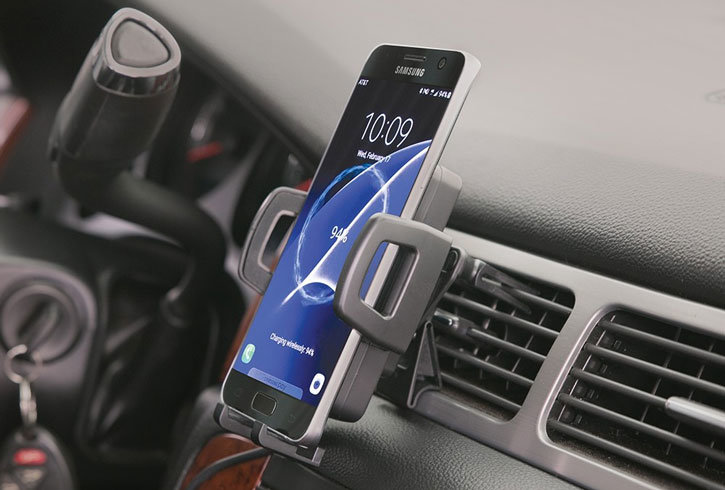 Sleek and minimalistic design to match your handset
Designed to perfectly complement your handset, this car holder reflects the contemporary and sleek styling of all recent smartphones, ensuring that your charger is not only efficient but visually appealing, too.
PLEASE NOTE: Not all handsets support wireless fast charging 'out of the box'. Certain smartphones will require an adapter to be able to perform wireless charging at all, please check your phone supports Qi wireless charging and wireless fast charging before purchasing.