Additional information
Designed to be used around the world
For those who are constantly on the go and travelling, the Veho TA-1 Universal Charger is the perfect travel accessory. With a extremely slim design that is combined with interchangeable UK, US, EU and AUS plug heads, the Mu System is the only travel adapter you need.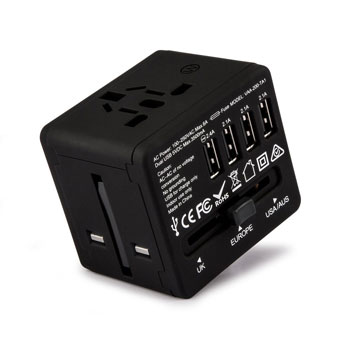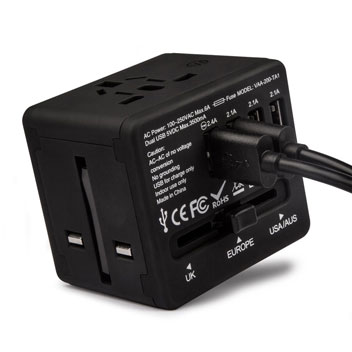 Quickly charge up to 4 USB cable supported devices
Designed for easy use and convenience, the Veho TA-1 allows you to charge any USB cable supported device from just one main power socket. Furthermore, using your existing charging cables, the Veho TA-1's 4 USB outputs can be used to charge 4 smartphones, iPods, MP3 players, digital cameras and e-readers etc at the same time.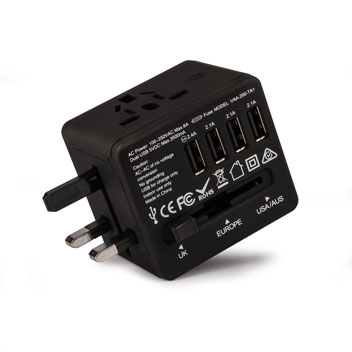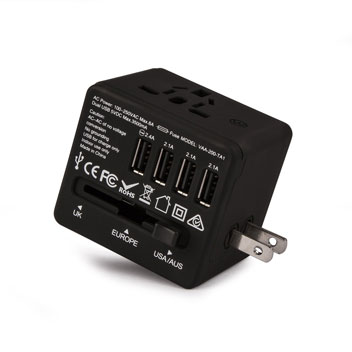 Multi-region adapter for mains devices such as laptops
Not only is the Veho TA-1 a super-handy travel plug for your smartphone and tablet, but it also contains an adapter socket for your laptop, razor, toothbrush or any other mains-charged device. Whatever you might need to hand, you can use it easily with the Veho TA-1 charger.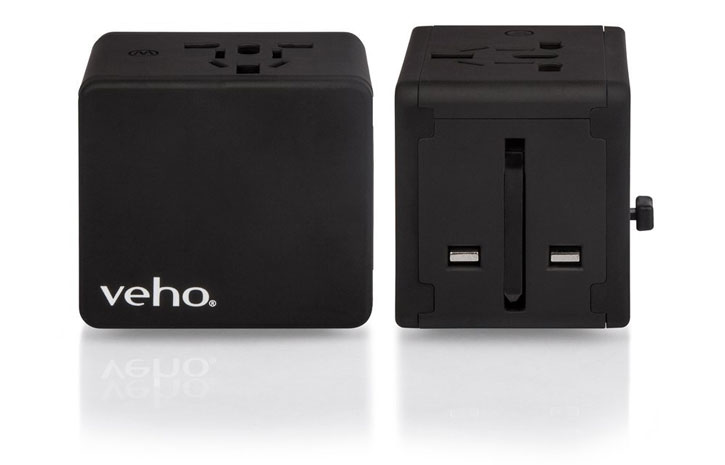 Simple, intuitive toggle switch
Choose between different regions' mains adapters with a simple toggle switch, which extends the plug prongs you need while retracting those you don't. True versatility and power is yours at the flick of a switch with TA-1.
Compact, minimalist and professional design
The Veho TA-1 looks great, with an appealing, attractive design which will fit in well into any environment - including hotel rooms, offices, home and anywhere else you might need to use it.
Technical Specifications:
Input: 100-250vac
Output: DC 5V 3500mA
Size: 2.5 x 2.2 x 2.1 inches