Additional information
Superpowered sound for your Amazon Echo Dot
Want to transform your Amazon Echo Dot's already-impressive sound into a true monster? You need the Ninety7 Vaux. Simply slot the Echo Dot into the Vaux's integrated dock and marvel as the previously perfectly passable sound suddenly explodes into the room. Whether you're listening to an epic marathon of your favourite tunes or conducting the most important call of your life, the Ninety7 Vaux allows your Echo Dot to realise its full potential.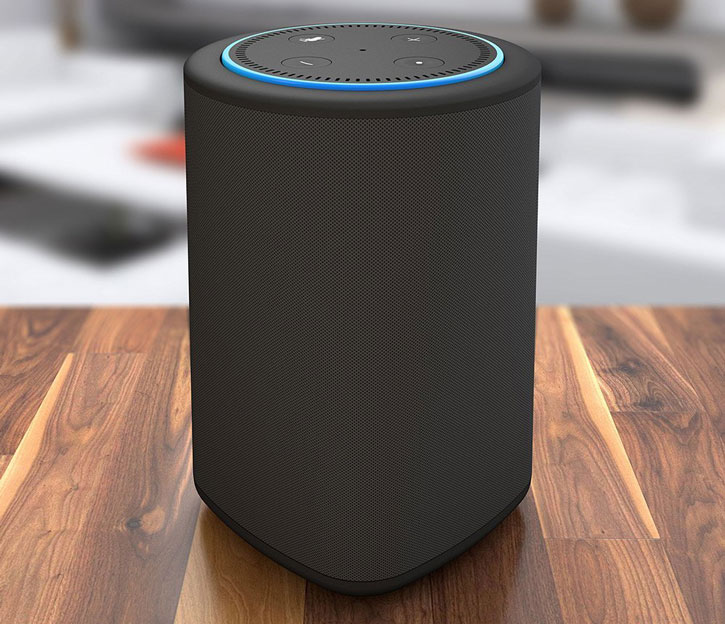 Dual 52mm drivers with a passive bass radiator
Truly, the Ninety7 Vaux's compact size betrays its arena-sized sound. The secret to the Vaux's success lies in its dual 52mm drivers, which painstakingly produce crisp trebles and punchy mids. The passive bass radiator then ensures that your music's bass is booming, rumbling and crystal-clear.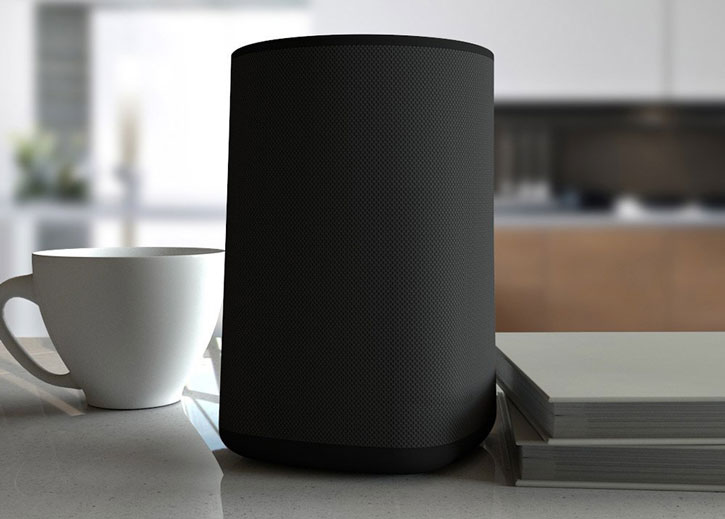 Stylish, minimalist and modern design
Ideal for any conceivable situation or environment, the Ninety7 Vaux can sit in your living room, your office, your bedroom, a house party...anywhere you can think of. Thanks to a sleek, modern design which emphasises the sleek curvature of the Echo Dot, the Vaux will never be out of place. Indeed, it will actively enhance the environment thanks to a simultaneously unobtrusive yet eye-catching design.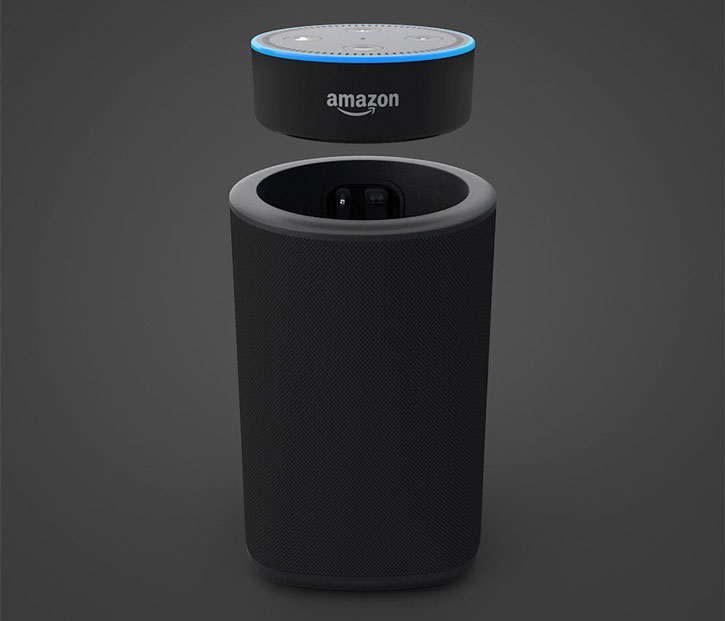 Line-in connectivity so you can connect any audio device
The Ninety7 Vaux sound system includes a standard 3.5mm jack to allow you to connect devices without Bluetooth technology such as iPods, laptops and MP3 players. If you prefer your music tethered or even if you don't own an Amazon Echo Dot, you can still enjoy the incredible sound on offer here.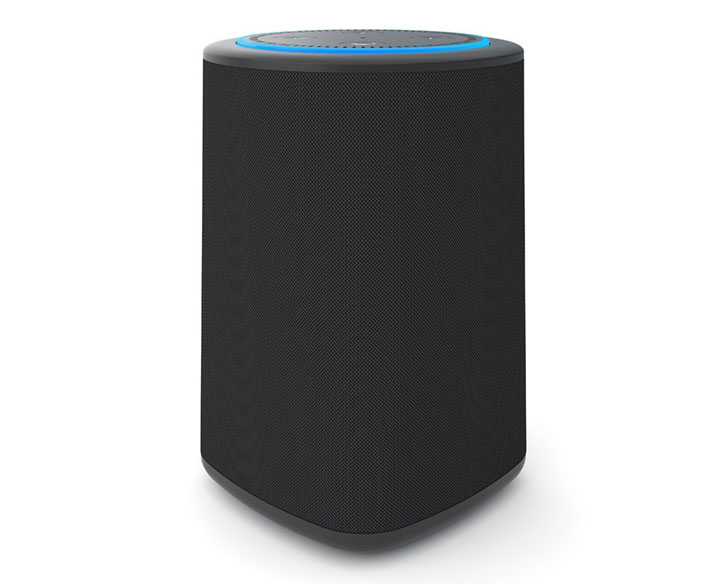 Charges with the Amazon Echo Dot's power supply
If you've got an Amazon Echo Dot, you're already equipped with everything you need to keep the Vaux going. This handy little speaker uses the exact same power supply as the Amazon Echo Dot for recharging, so you've always got the means to keep the party going or keep in constant contact with your invaluable Alexa assistant.
Rechargeable battery gives you up to 6 hours' use
With the Ninety7 Vaux's internal rechargeable battery, you can enjoy up to 6 hours' continuous use from your speaker. Whether this means working through your schedule with Alexa or simply listening to your favourite albums, Vaux will accompany you on your mission.
Technical Specifications: