OtterBox Strada Folio iPhone X Leather Wallet Case - Brown
Product part number: 77-57238
Product reference: 64632
A sophisticated lightweight genuine leather case, the OtterBox Strada wallet cover in brown offers perfect protection for your iPhone X, as well as featuring slots for your cards, cash and documents.
Also available:
Additional information
Genuine leather for premium quality
This genuine leather wallet case keeps your iPhone X secure and enclosed in a protective cover, while remaining stylish for all to admire. This is a premium quality case with an executive style designed by the company renowned for protecting your device... OtterBox, leaving no doubt as to its quality and phone protection.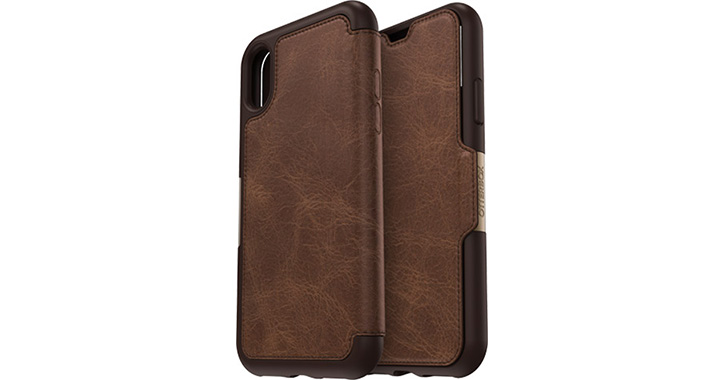 Sophisticated protection for the iPhone X
Underneath the sturdy and stylish genuine leather casing is a strong housing that will keep your handset safe and protected. Just pop your phone into the case and it will sit comfortably within its soft gentle surroundings.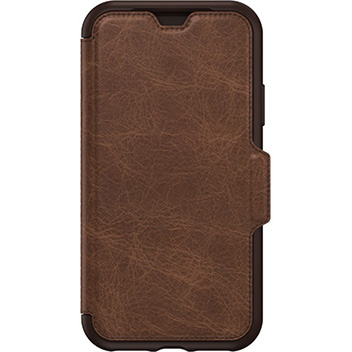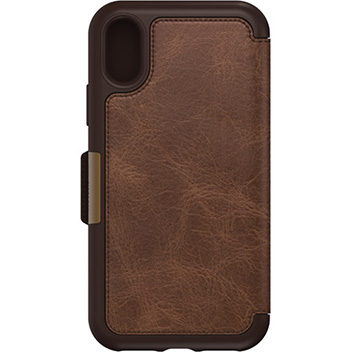 Screen cover to protect your display
Not only will the back and edges of your iPhone X be protected, but the screen also with this soft leather folio-style case that wraps around your phone's display - keeping it safe from harm when not in use.
Slot for your credit card
This thoughtful design has it covered with inner pouches specially designed to hold credit cards, cash, store cards, driving licence or anything else of similar size. It also features a document pocket for anything larger. So you can leave your old wallet at home as this case has it all covered.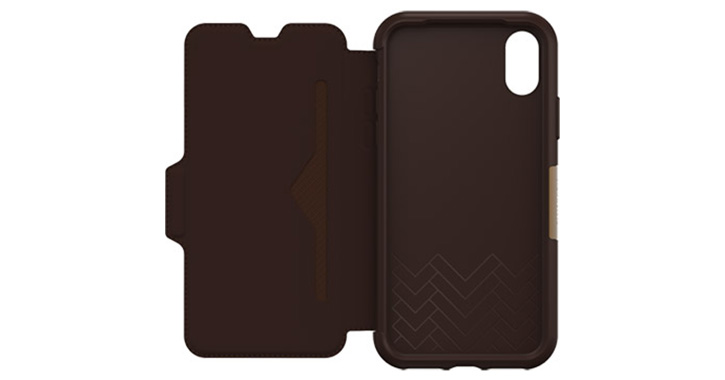 Designed specifically for the iPhone X
As this Strada Series case by OtterBox is designed specifically for the Apple iPhone X, you can be sure of a perfect fit and access to all of the device's ports and features.

Average rating 4,5 given by 2 customers | Write a review
John
Wellington, NZ
17 December 2017
Looks great!
Looks great and arrived on time. easy to use and fit first time. it does however make very easily but still looks great!
Translated from English
0 out of 0 found this helpful
Did you find this review helpful?
---
John
Wellington
12 December 2017
Fantastic product
Great quality, looks good and very functional.
Translated from English
0 out of 1 found this helpful
Did you find this review helpful?