Additional information
View and action incoming calls and messages
The StealthCover case for the iPhone X includes a see through design. The StealthCover allows your display to relay information to you through the case's cover, so you can see who's calling, view notifications and see the time and date, all without opening your case.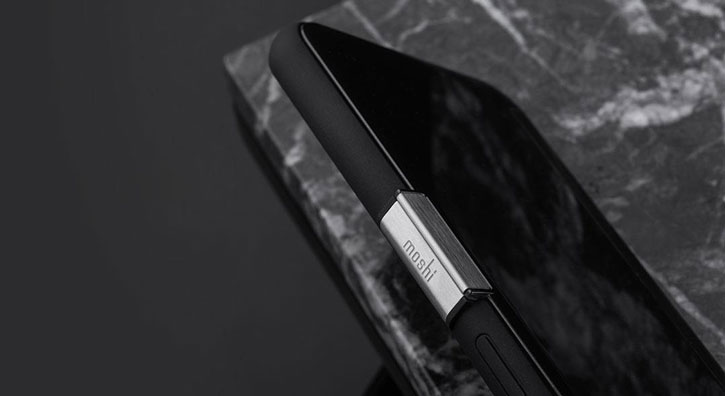 Provides full screen protection without additional bulk
Protect the front, back and sides of your iPhone X from scratches, scrapes and front-on impacts with the StealthCover from Moshi. Providing full 360 degree protection the StealthCover combines the perfect blend of functionality, protection and style, keeping your iPhone looking as good as new.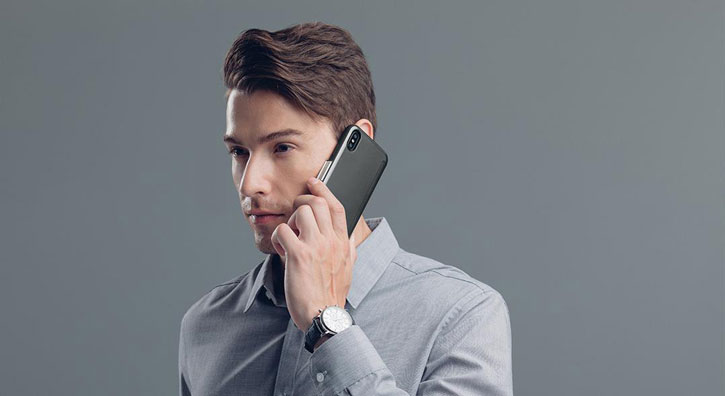 Magnetic clasp
The StealthCover features a magnetic clasp, which keeps the cover closed when not in use and stops it from flapping around when folded back.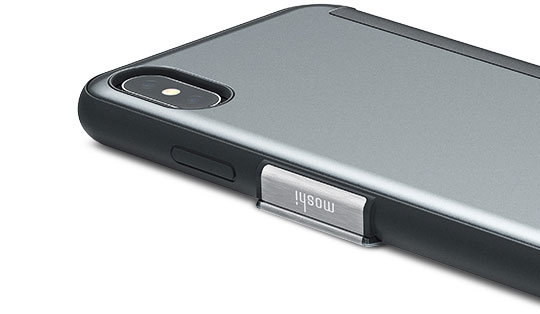 Media stand feature
Complete with a built-in media stand, the Moshi StealthCover provides the perfect way to watch videos, view pictures and type messages on your iPhone X.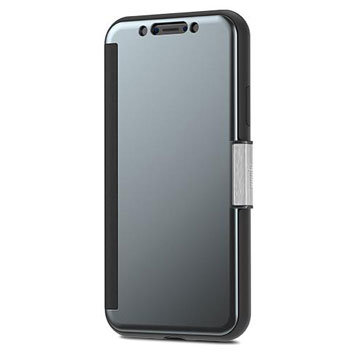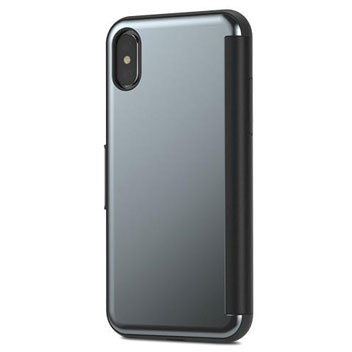 Wireless charging compatible
Enjoy the benefits of wirelessly charging your iPhone even with the case on using any Qi-compatible wireless charging pad. Protect your phone from any possible harm and still charge your phone using the modern spectacle of wireless charging.

Durable construction offers premium protection for your screen
Made from high quality synthetic materials, this flip cover will keep your iPhone X screen looking as good as new. The cover is tough enough to withstand day-to-day punishment without blemishing, so both your phone and cover remain pristine for longer.

Made for the iPhone X
This product has been made specifically for the iPhone X and is made to the highest standards with the best quality materials. The Moshi StealthCover offers a perfect fit and does not impede the use of any of the functions including the power and volume buttons, charging port or rear cameras.