Additional information
Experience the power of a desktop PC with your Samsung Galaxy Note 8
Your smartphone is an increasingly vital part of your everyday life. As your device becomes capable of doing more and more things, the last thing you want is fragmented work - different documents in different places, scattered across several devices. That's why Samsung has created the DeX Station. Simply plug your Galaxy Note 8 into this lightweight, durable dock, connect the DeX Station to a display, then connect a mouse and keyboard (either via USB or Bluetooth) and you're good to go. A full desktop PC experience using your smartphone - this is truly the future.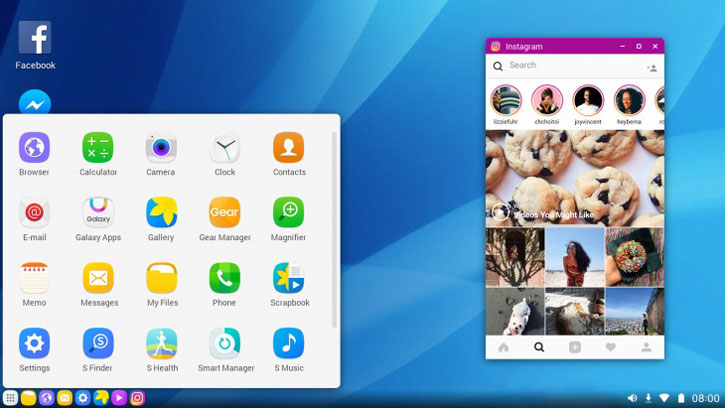 Plug and play - no lengthy setup or software installation
In no time at all, you can be ready to use your Galaxy Note 8 as a desktop workstation. All you need to do is connect your phone to the DeX Station, plus any peripherals you might want. You won't need any drivers, extra software or specially tailored hardware - just a monitor, input methods (keyboard / mouse) and whatever apps you need to get some serious work done.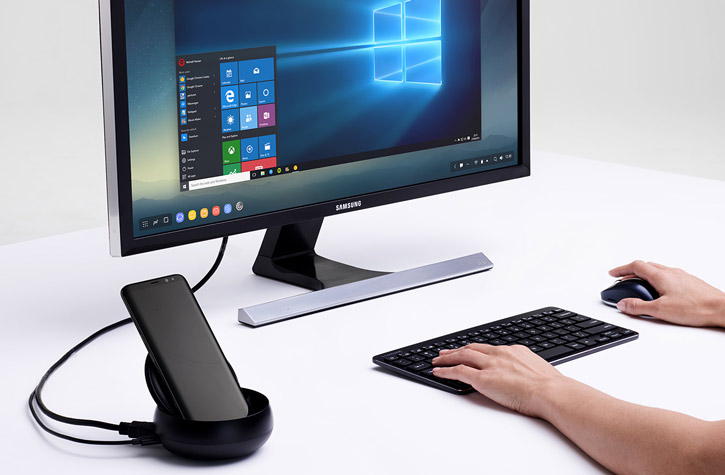 Fully customised desktop environment
If you're worried the DeX Station will just mirror your device's screen, you shouldn't be. Samsung has created a fully customised desktop version of the Galaxy Note 8 Android experience, designed to be familiar to anyone who has worked within Windows, Mac OS or even Linux. Make no mistake - this is a fully optimised, ergonomically viable desktop dock which will transform your device into a powerhouse.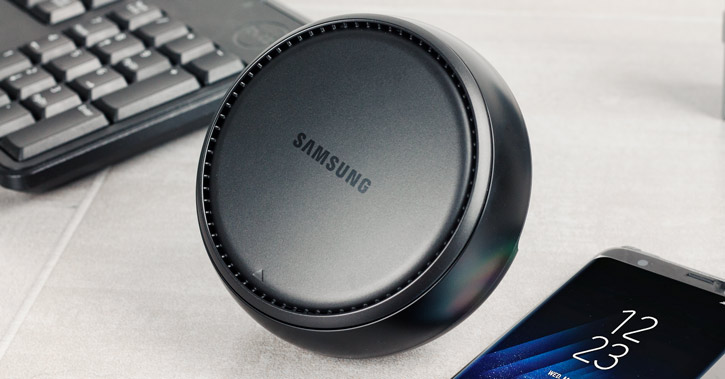 Integrated cooling fan ensures no risk of overheating
While your Galaxy Note 8 is pulling double duty as a desktop PC, you might be worried that the amount of processing power required might be too much for your phone. Not so - the DeX Station comes with an integrated cooling fan, designed to kick in at higher operating temperatures.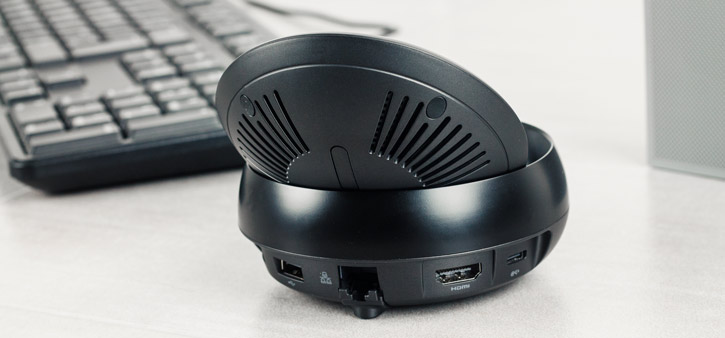 Bluetooth or USB peripherals fully supported
If you've got a favourite USB keyboard or Bluetooth mouse, not to worry - you can carry them right over to the DeX Station and keep using them with your Galaxy Note 8 in desktop mode. You can even set up a Bluetooth speaker or pair of headphones, so you can run a music streaming app or listen to a podcast while you work.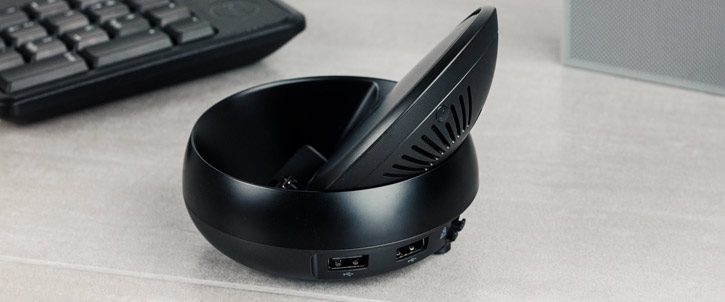 Stay connected with call and message notifications
Don't worry if you're waiting for that all-important phonecall or WhatsApp group message. Your Galaxy Note 8 is still running Android, after all, so you'll stay completely aware of any incoming notifications to your phone thanks to an unobtrusive pop-up window on your desktop.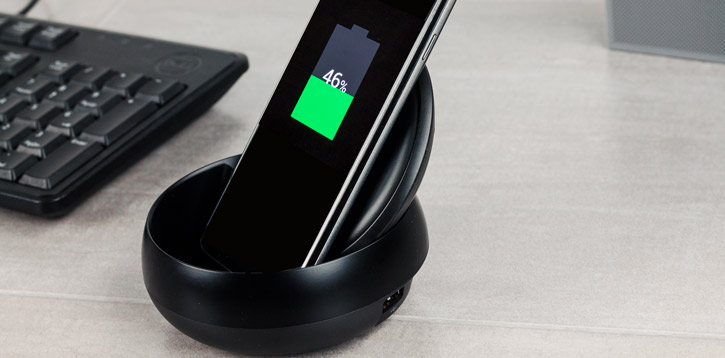 Supports Ethernet for super-fast wired Internet
Your Wi-Fi might be a dream come true - or a nightmare. Either way, the Internet could be vital to your work. DeX Station comes complete with an Ethernet port, so you can plug your Note 8 directly into your router and enjoy a high-speed connection for maximum convenience.
Compatible with any HDMI-enabled display
As the DeX Station comes complete with an HDMI port, any HDMI display is compatible - including TVs, monitors and more.