Additional information
Premium slimline executive protection for the HTC U11
Secure your precious HTC U11 in a distinctive 100% genuine soft grain leather wallet case from Olixar. Oozing executive style, the Olixar Genuine Leather HTC U11 Executive Wallet Case is perfect for use in any professional situation - leaving no doubt as to its quality. Underneath the sturdy genuine leather casing is a flexible clear gel frame, ensuring your HTC U11 is safe, protected and still highly visible. Simply place your device into the frame for a secure hold, allowing for easy access to your phone.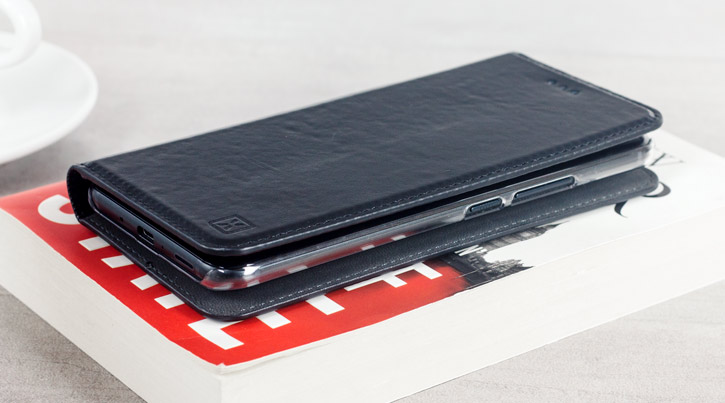 Crafted from genuine soft grain leather
Featuring 100% genuine soft grain leather, this lightweight yet sturdy case keeps your HTC U11 safe and secure with a professional executive look that is designed to impress as well as be completely practical. By using slim, attractive soft grain leather, your phone will slip easily in and out of your pocket or bag. The casing will age beautifully and only improve with time, as all good leather goods should.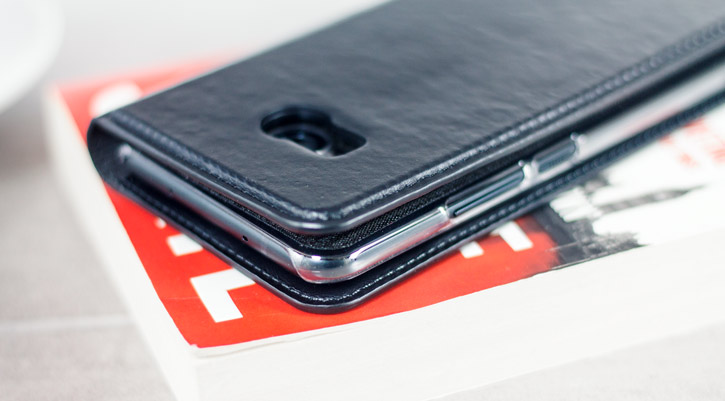 Luxurious premium feel with attractive stitched finishing
The Olixar leather executive wallet case features attractive stitching around the exterior contours, providing a premium executive finish. Added to the beautiful soft touch real leather, you will experience a product of recognisable quality designed to last while drawing a great deal of admiration from family, friends and work colleagues.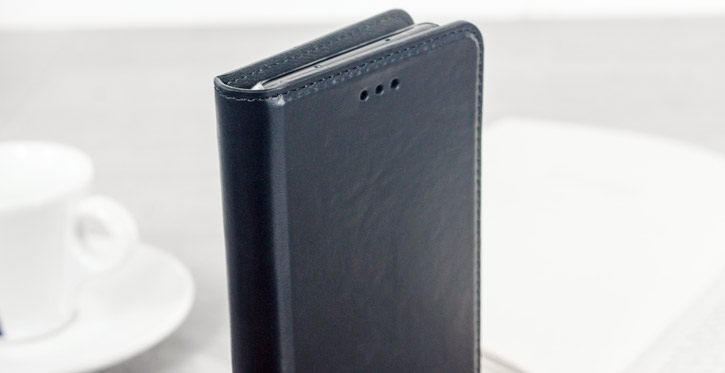 Slots for your cards, cash and documents
This thoughtful design features 2 inner slot pouches specially designed to hold credit cards, cash, store cards, a driving licence or anything else of a similar size. There is also a document pocket for anything larger that you may want to keep secure. So leave your old wallet at home and instead use the Olixar Genuine Leather Executive Wallet Case for the HTC U11. Perfect for the everyday commuter, holiday maker or business professional alike.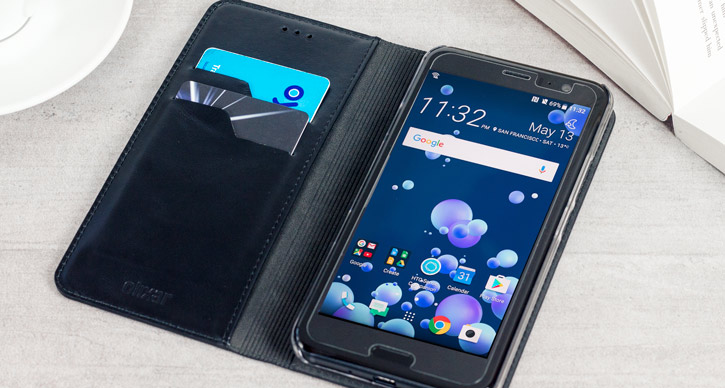 Magnetic smart stand for comfortable media viewing?
Arguably the most ingenious feature of this case is the incorporated magnetic smart media stand, cunningly located behind the clear gel housing. Featuring a folding arched design that responds to a magnetic plate, you can adjust the angle your phone sits at for truly exceptional media viewing possibilities. Any angle is possible, from almost fully upright to almost flat. Find the right angle for you quickly and easily.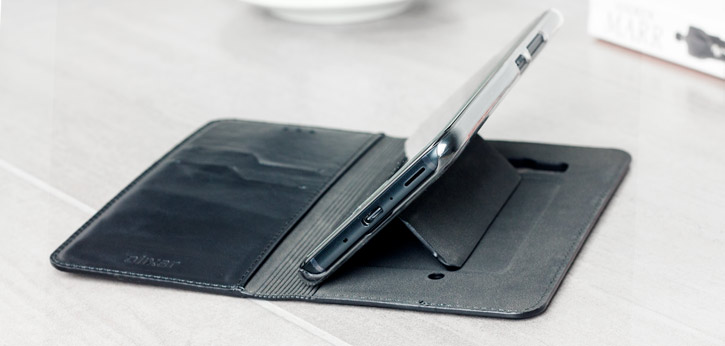 Designed specifically for the HTC U11
As this beautiful genuine leather case is designed specifically for the HTC U11, you can be sure of a perfect and secure fit for your device with cut-outs and access to all of your phone's features.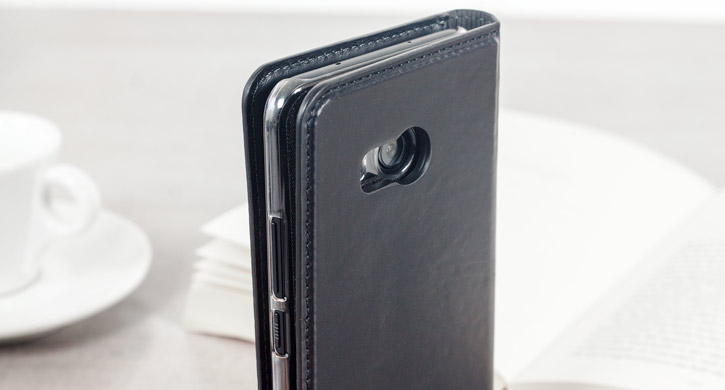 Fully compatible with Edge Sense
The HTC U11's most distinctive feature is Edge Sense - the ability to squeeze the bottom of the phone to quickly access functions and features. Unique, intuitive and interesting, you need a case which complements this feature. This case is fully compatible with HTC's Edge Sense, meaning you can continue to access everything you need while your phone is in the case.
Average rating 4,4 given by 5 customers | Write a review
Ciaran
Auckland
21 Januar 2018
Good Product
Very happy with case, fits well and doesn't look too bad. Pretty good value for the price also.
Translated from English
0 out of 0 found this helpful
Did you find this review helpful?
---
Matt
Sydney
22 August 2017
Slick but bulky
Really good design, the leather feels nice and it certainly looks the part when you treat is as a wallet as well. Only 2 things that I haven't liked so far - 1) it's a little bulky and doesn't hold the front cover closed as easily when mounted on the dash - 2) I use a magnetic dash mount while driving and due to the smooth cover, there is little grip when you go over a speed hump or up a gutter. Not deal breakers but things to note.
Translated from English
0 out of 0 found this helpful
Did you find this review helpful?
---
IK Mck
San Mateo
18 August 2017
HTC 11
Good Product
Great cover. Just wish it had a strap.e
Translated from English
0 out of 0 found this helpful
Did you find this review helpful?
---
John
Smithton
26 Juli 2017
Value for money
Very high quality feels great in hand,had to modify the right hand side to use the screen shot buttons.
Translated from English
0 out of 0 found this helpful
Did you find this review helpful?
---
Brian
Thames Nz
21 Juli 2017
all good
Very happy wallet case and service very good
Translated from English
0 out of 0 found this helpful
Did you find this review helpful?