Additional information
Precision disc tip for unparalleled accuracy
Adonit styluses are well-known for their superior quality, and the Mini 3 is no exception. This stylus features a precision disc tip, which creates an exact contact point on your touch screen to ensure an exact and satisfying writing or drawing experience. Make yourself the touch screen virtuoso you've always known you can be with the Adonit Mini 3.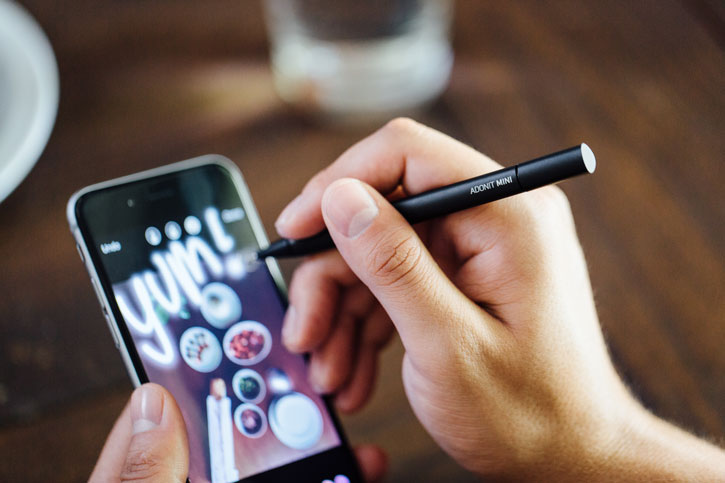 Ergonomic triangular shape gives a natural and comfortable hold
One of the most important things when you're using a stylus is comfort - especially if you're doing something intricate or time-intensive, like sketching. The Adonit Mini 3 features an ergonomic design, intended to feel as natural in the hand as possible - so you can spend less time trying to find the perfect way to hold your stylus and more time drawing, writing or sketching.
Another benefit of this design is that the stylus is less likely to roll away when placed on flat surfaces, so you can set the stylus down while you think without worrying about potentially damaging falls.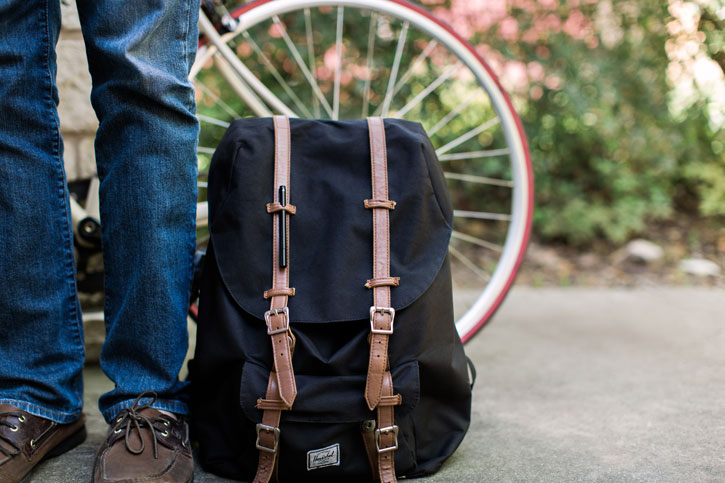 Built-in carrying clip
Bring Mini 3 anywhere and everywhere with you thanks to the carrying clip near the end of the stylus. This handy clip means Mini 3 can be attached to backpacks, shirt or trouser pockets or anywhere else you're carrying your smartphone or tablet.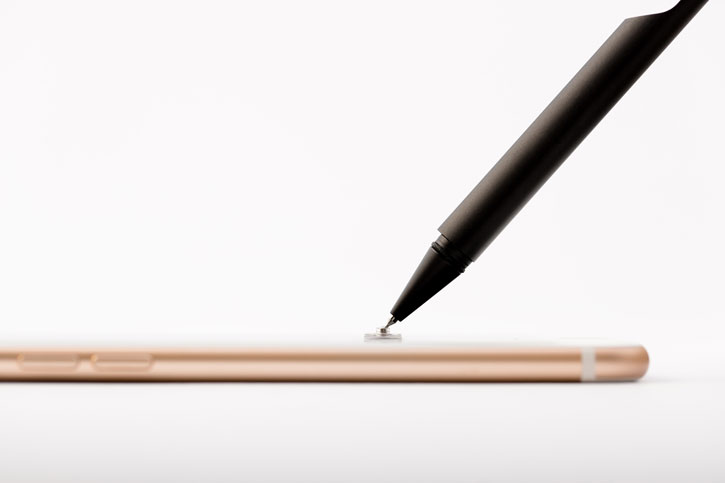 Universal compatibility with Android, iOS and others
Pretty much all touch screen devices currently on the market have a capacitive touch screen, and Adonit Mini 3 is compatible with all of them. All the latest Android and Apple iOS devices are fully able to support Mini 3, so no matter what your preferred platform, you can be writing or drawing in seconds with Mini 3.
Compact, portable yet sturdy build
At just 106mm long and 14.6g weight, Mini 3 is ultra-lightweight and super-portable, but don't let that make you think this stylus is prone to damage. Constructed from high-grade aluminium and steel, Mini 3 is built to last as well as to travel.
Specifications
Tip: Precision disc
Length: 106mm
Diameter: 8.9mm
Weight: 14.6g