Additional information
Charge 5 devices simultaneously with just one mains socket
With 5 USB charging ports, the 5-Port USB Charging Station & Dock from Satechi can charge five devices simultaneously. All of this is powered by one mains power socket in your home or office.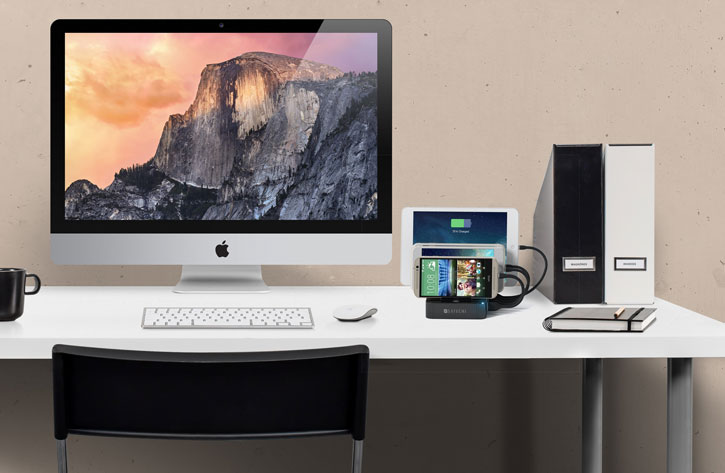 2.4A per port charges your devices quickly and efficiently
With a whopping 2.4A of power per USB port, you can be sure that even the most demanding smartphone or tablet will be back to 100% from flat in no time at all.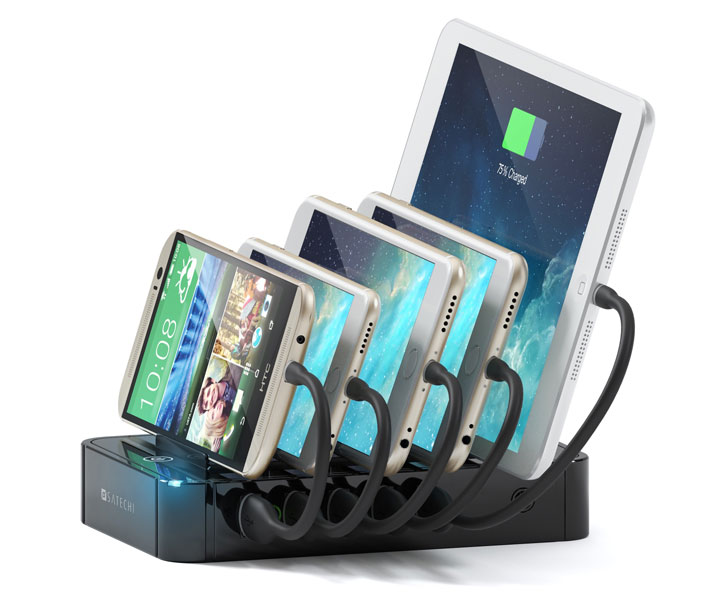 Quickly change your cables
With the 5-Port Charging Station you can add your own cables no matter what device you have! Simply connect the desired charging cable to one of the five included USB ports and dock your device in one of the sleek, attractive hollows on the station.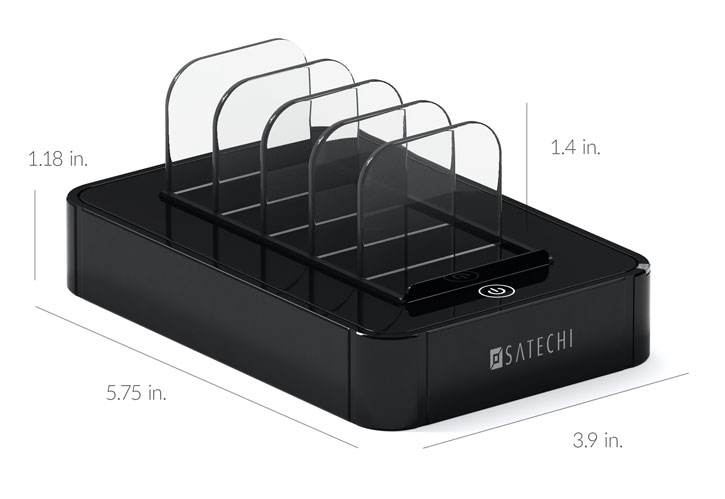 Qualcomm Quick Charge-compatible
With a dedicated Qualcomm Quick Charge-compatible USB port able to supply 5V, 9V or 12V of power, your Quick Charge-compatible smartphones will enjoy ultra-quick battery replenishment.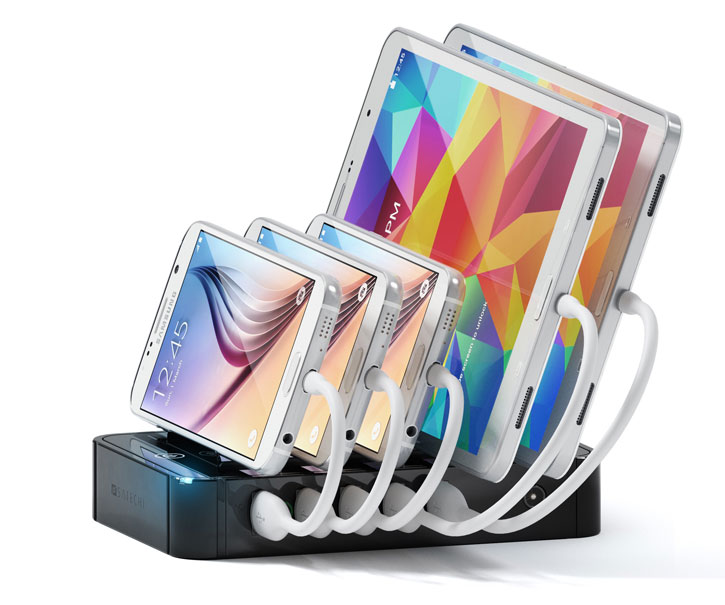 Desk stand - allows you to stand your phone while it charges
Not only does the USB Charging Station from Satechi keep all of your devices fully charged, it also looks good doing so. The base unit has integrated stands that hold your tablets and smartphones while they're charging.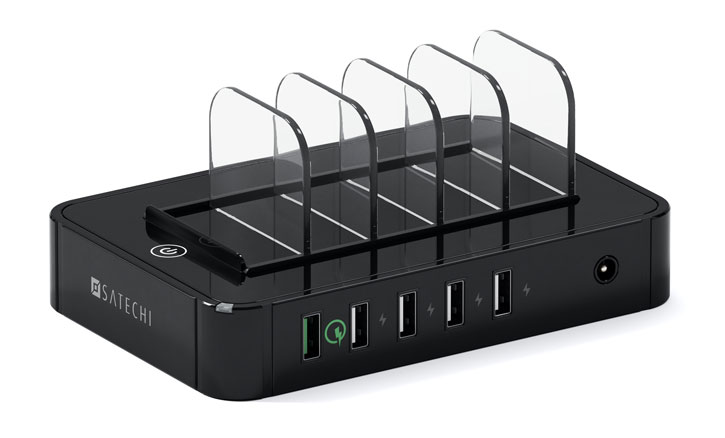 Neat and tidy - avoid tangling cables
If you or your family have multiple electronic devices, you've probably got a mess of tangled wires you have to pick your way through every time you want to charge your phone or tablet. With the Satechi 5-Port Universal USB Charging Station you can forget about the mess that owning multiple cables causes.
Please note: Comes with US mains charger. No USB cables are included with this product.