Additional information
Quick Charge 3.0 compatible port for blazing fast speeds
What on earth is Quick Charge 3.0? Good question. Quick charge has been developed by Qualcomm so that devices running their latest SnapDragon processors can make use of significantly faster charging speeds. Why is faster charging important?
This represents up to a 4 times faster charging rate - a significant step forward in reducing charging speed and makes this car charger an absolutely essential accessory for anybody with a compatible device.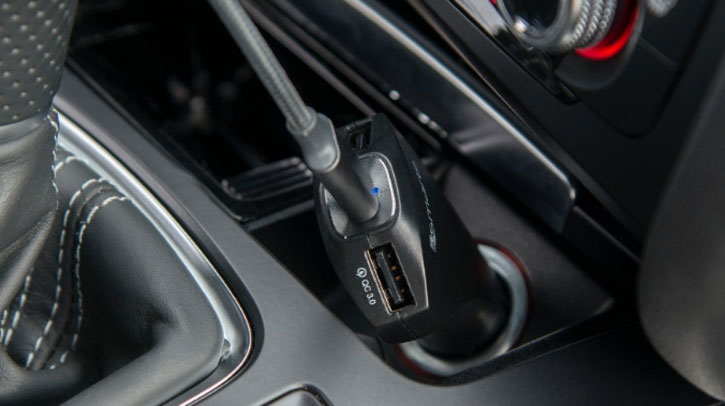 Dual USB ports for universal compatibility
Charge any of your compatible devices with your existing USB charging cables with the 4Smarts Ultimate Car Charger. Featuring not one, but two standard USB ports - you wont be stuck deciding which of your devices to charge.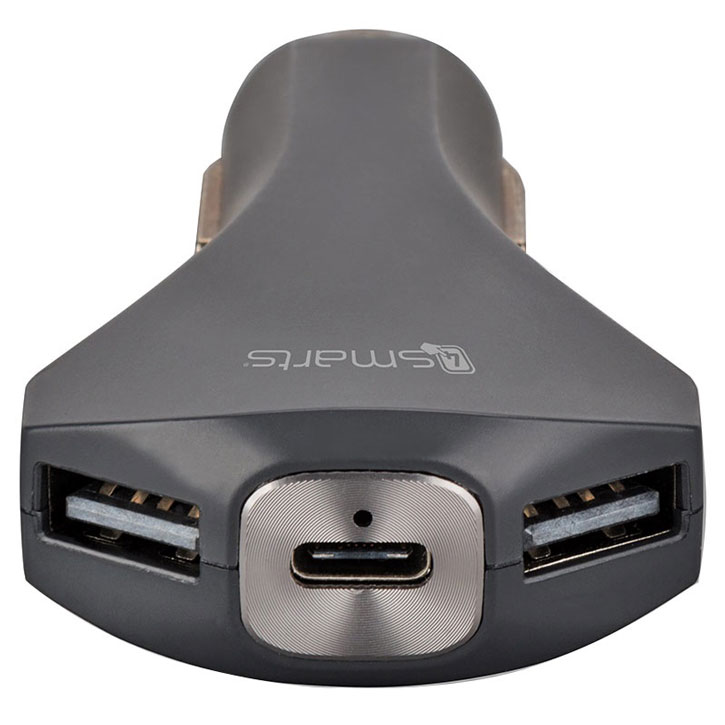 USB-C port for the latest devices
More and more devices now charge via a USB-C port. Thanks to it's future proof design, the 4 Smarts Ultimate Car Charger features a single built-in USB-C charging port meaning you can charge your USB-C compatible devices up to an impressive 3A charging output, ensuring your USB-C device is charged and ready for when you need it the most.
Simultaneously charge up to 3 devices
Thanks to the triple ports, you can charge up to three of your devices at the same time, meaning you won't have to sacrifice charging one over the other.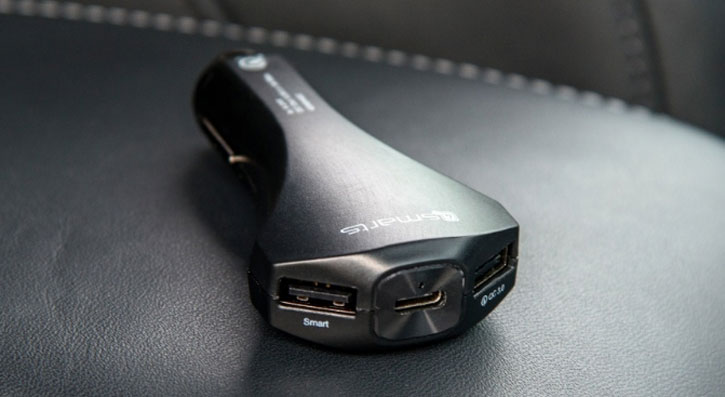 LED indicator
Featuring an integrated blue LED charging indicator, the 4Smarts Ultimate Car Charger keeps you informed of your charging progress at all times.
Sleek yet durable design
Constructed from a durable plastic, this car charger has been designed to last, while still featuring a sleek design, which is certain not to look out of place in your car.
Specifications
Input: 9 -24V
Quick Charge 3.0 USB port output: 3.6V - 12V/3A max
USB Type-A and & USB Type-C port output: and 5V/3A max (total)
Output interface: USB port, Type-C port, QC 3.0 port