Additional information
Send music and calls through your car speakers
With Griffin's iTrip, you're no longer at the mercy of the radio DJ, nor do you need to carry a huge bulky bag of CDs around with you. Simply connect the iTrip to your iPhone, iPod or iPad, use the iTrip's SmartScan button to find the clearest frequency and tune your car radio to that frequency. Within seconds, you'll be listening to your favourite tunes or podcasts through your clear, booming car speakers.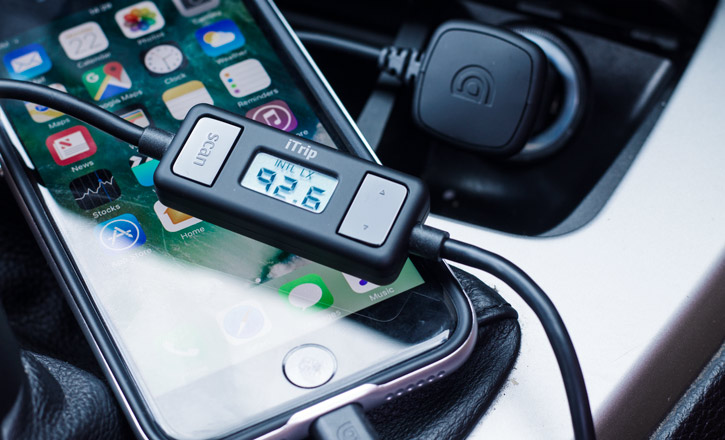 Clear, crisp, optimised sound
The iTrip is designed with Griffin's signature user-friendly, ergonomic SmartScan feature, eliminating the need to search endlessly for good frequencies. Simply press the integrated SmartScan button and the iTrip will automatically locate the clearest frequency for listening through your phone. Listening to your music with Griffin's iTrip is quick, stress-free and simple.
Griffin's SmartSound technology is also built in to the iTrip, optimising the sound quality of your music no matter what frequency you're tuned to.

Programmable FM presets for optimal listening
The clarity of FM frequencies can vary wildly from region to region, and trying to find the right one can be a pain. The Griffin iTrip FM Transmitter features several programmable presets, so you'll never have to find that elusive perfect place for listening to your music again.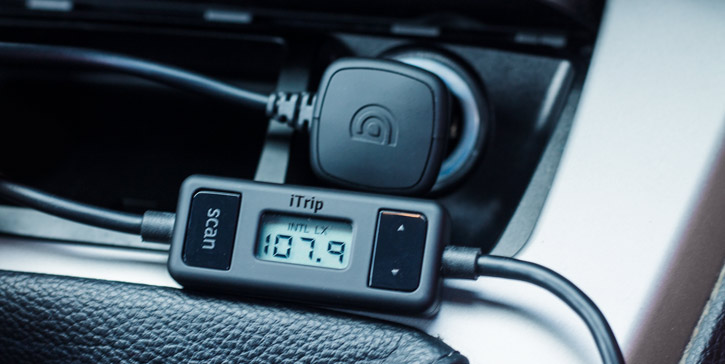 Charge your device while you drive
Lost in the wild and need to use battery-intensive GPS? The Griffin iTrip also features a powerful 2.1A car charger, so you can keep your phone alive while you find your way around. This charger is even mighty enough to power your iPad for that clearer, larger GPS display.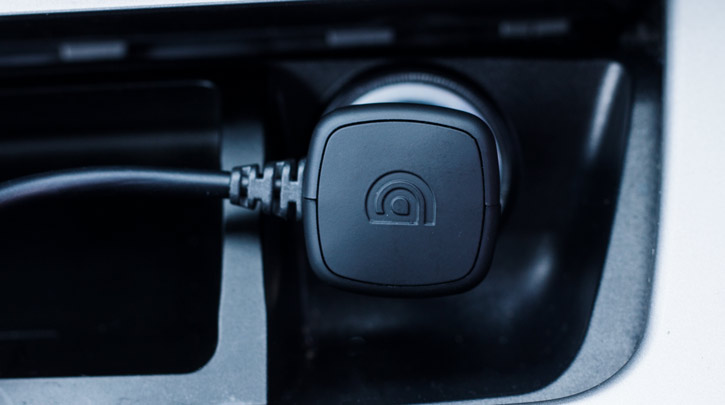 Easily visible LCD display
The LCD display on the iTrip is clean, concise and easily visible from any angle, so you'll never need to worry about not being able to see the crystal-clear screen. The interface is easy to view and configure, too, so anyone can make use of this convenient FM transmitter and charger.
Lightning connection for superior sound
Thanks to the Griffin iTrip's digital Lightning connector, you can be sure your device is outputting the best possible sound quality at all times. Enjoy your music's booming bass and crisp trebles, or hear every single word of your favourite podcasts.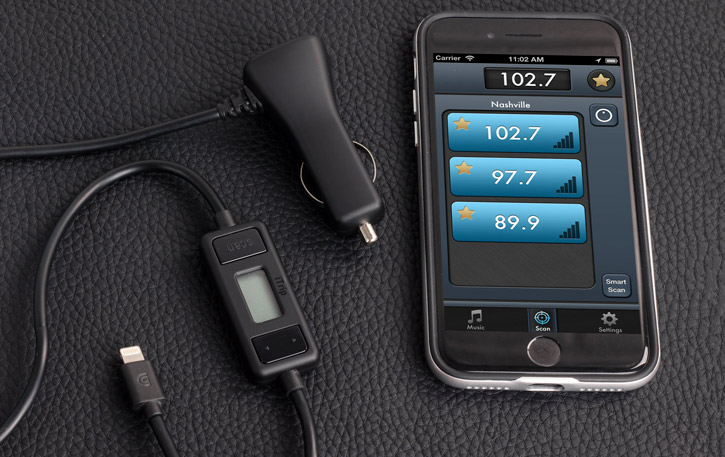 Compatible with all popular music services including Spotify and YouTube
With music streaming services becoming more and more popular, you are able to play your music through the Griffin iTrip even when using Spotify, YouTube, Pandora, Deezer and other audio services.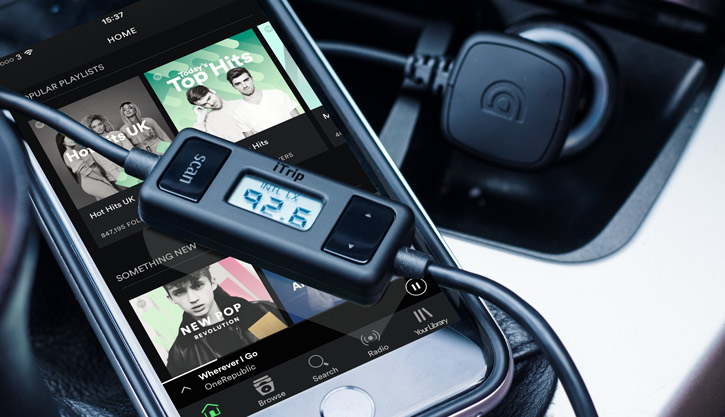 Single integrated cable
There's no tangle of messy wires or additional cables with the Griffin iTrip. The Lightning connector, FM transmitter and car charger are all linked by one integrated wire, meaning you'll never lose a crucial component.