Scosche StrikeDrive Lightning to AUX Audio Converter & Car Charger
Product part number: USBCA
Product reference: 61256
The Schosche StrikeDrive Converter is a multi-purpose car charger, with the ability of converting audio from your iPhone 7 / 8 Lightning port through to your car's stereo.
Additional information
Play and control music through your car stereo from your Lightning device
Worried about your new iPhone X / 8 / 7 not having a 3.5mm jack and not being able to use it with your car's stereo...? Well the StrikeDrive Converter from Scosche is the perfect adapter to help overcome this problem. Featuring a USB port and aux-out connection, simply connect your iPhone to the USB port with an existing Lightning charge & sync cable and the included 3.5mm cable from the aux-out port on the converter to your car's stereo and you'll be ready to start listening to your music within moments.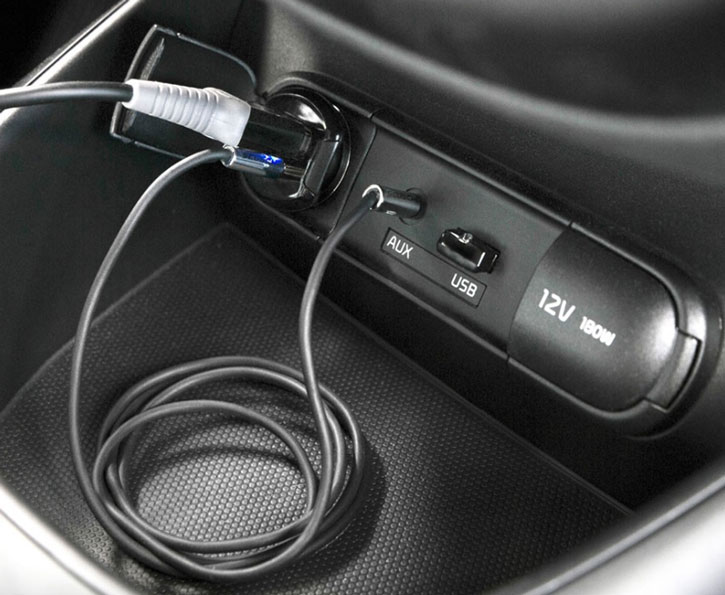 Powerful 2.1A car charger
Designed to keep your mobile devices fully charged when commuting or during long car journeys, the Schosche StrikeDrive Converter can also be used as a USB car charger featuring an impressive 10W, 2.1A total output which ensures that your iPhone has the fastest possible. Featuring an optimised charging circuit, ensures your iPhone also has the safest charge possible.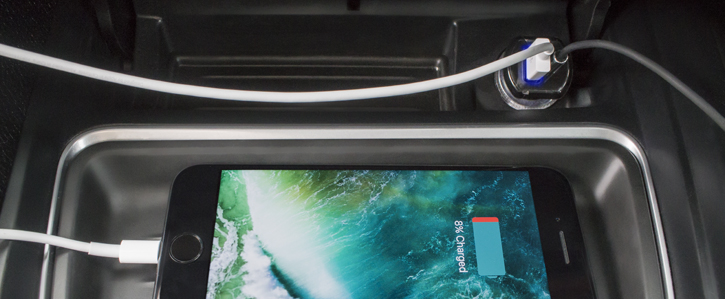 Illuminated USB ports
The StrikeDrive Converter has been designed to be simple to use and so features illuminated USB ports, making it simple to plug in charging cables while in the dark.
Compatible with all Lightning devices
As the Scosche StrikeDrive Converter is compatible with all devices that feature a Lightning port including iPads & iPods, you won't be limited to using an iPhone.