Additional information
Bluetooth technology combined with 11mm drivers for a crystal clear sound and no messy wires
Expertly designed with Bluetooth technology, the Zagg IFROGZ Impulse earphones feature powerful 11mm drivers to provide a crisp and clear audio, ensuring you'll be able to listen to your music in even the most noisiest environments.
With Bluetooth connectivity, there is no need for long tangled wires, instead you have the freedom to move around up to 10 metres away from your connected Bluetooth device so you can enjoy your music completely wirelessly.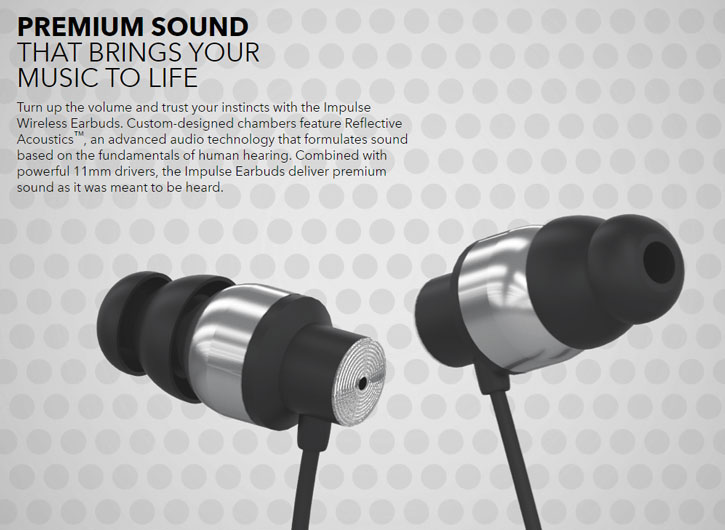 Engineered with Reflective Accoustics
To provide a premium listening experience, Zagg have incorporated their Reflective Accoustics technology into the Impulse earphones. Based on the science of human hearing, Zagg have engineered these earphones with various chambers, which create a rich and premium sound with clarity.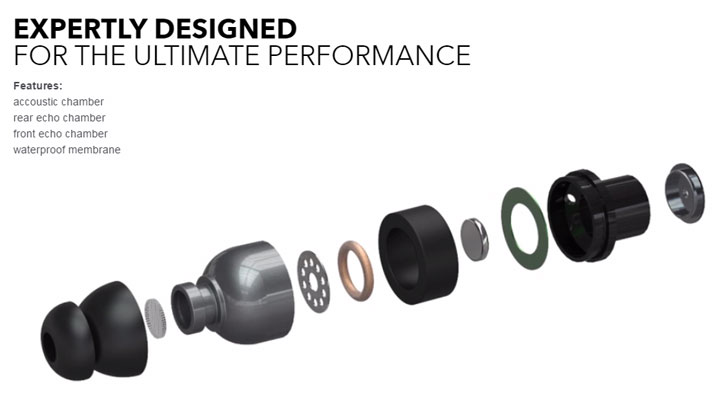 Lightweight and comfortable
With a compact and lightweight design, the IFROGZ Impulse earphones are focused around comfort and mobility. For further convenience, the wireless hub features easy to use music / phone controls and simply clips onto your collar or shirt.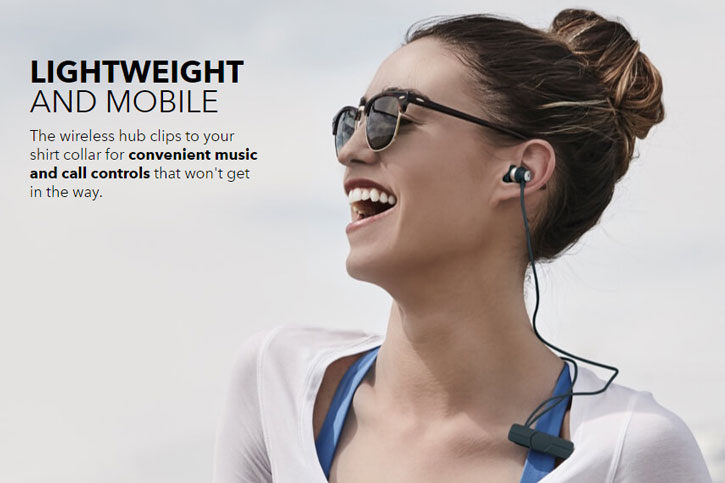 Sweat resistant design
With those that like to keep fit in mind, the IFROGZ Impulse Wireless Earphones have been engineered to meet IPX-2 standards, meaning they are sweat and moisture proof. With this invisible sweat-resistance coating applied, you no longer have to worry about using headphones in light rain or during a intense training session.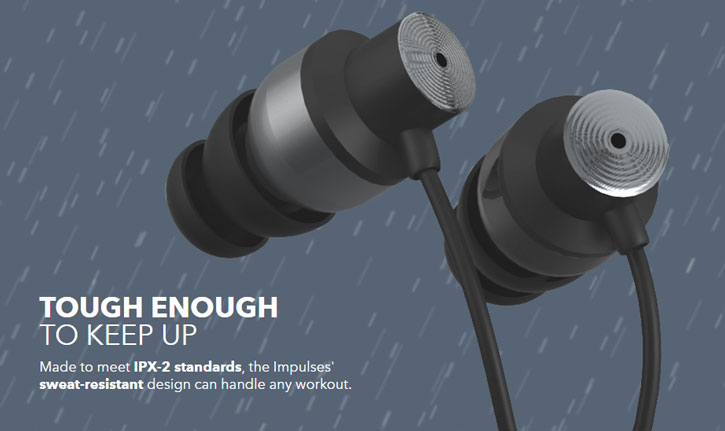 Easy to use music controls and hands-free calling
The Impulse Earphones have been designed to include in-line playback functions, which allow you to play / pause your favourite tracks, advance tracks as well as adjusting the volume for greater control of your music experience.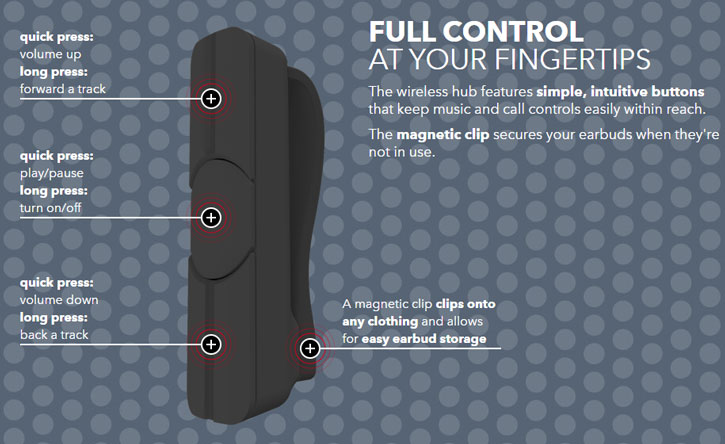 Impressive battery life
Packed with an impressively large battery life for such a small pair of earphones, the IFROGZ Impulse Earphones from Zagg allow for up to 5 hours of playback time, so you can keep enjoying the music you love for even longer.
Features and Specifications
Drivers: 11mm
Resistance: 16 Ohms
Sensitivity: 97dB +/- 3dB
Frequency: 20Hz - 20KHz
Bluetooth range: Up to 30ft (approximately10 metres)
Charge time: 60 minutes
Playback time: Up to 5 hours
There are no reviews for your native language. Please select an alternative filter above.
Average rating 5,0 given by 2 customers | Write a review
Alain S.
Cesson
1 Marts 2017
Samsung Note 4
Une réussite !
Ces intras bluetooth représentent un excellent rappoprt qualité/prix. Le son est puissant et équilibré avec des médiums appuyés et des basses présentes mais pas envahissantes. Leur système de rangement par barrette magnétique est ingénieux et très pratique. Bref, je recommande ces écouteurs à l'ergonomie fun et efficace.
Translated from French
0 out of 0 found this helpful
Did you find this review helpful?
---
jp
paris
28 Januar 2017
microsoft 950
bon écouteur
les écouteurs Bluetooth fonctionnent très bien, en revanche j'ai changé les embouts car ils donnaient un son trop métallique, avec les nouveaux embouts très bon son.
Translated from French
0 out of 0 found this helpful
Did you find this review helpful?