Additional information
Multi-layer optical enhanced film
Rearth has integrated the highest specifications of design and technology in their screen protectors. Each screen protector is made from 5 layers of processing to ensure that it will be incredibly tough, but look crystal clear to give your OnePlus 3T / 3 that wow factor.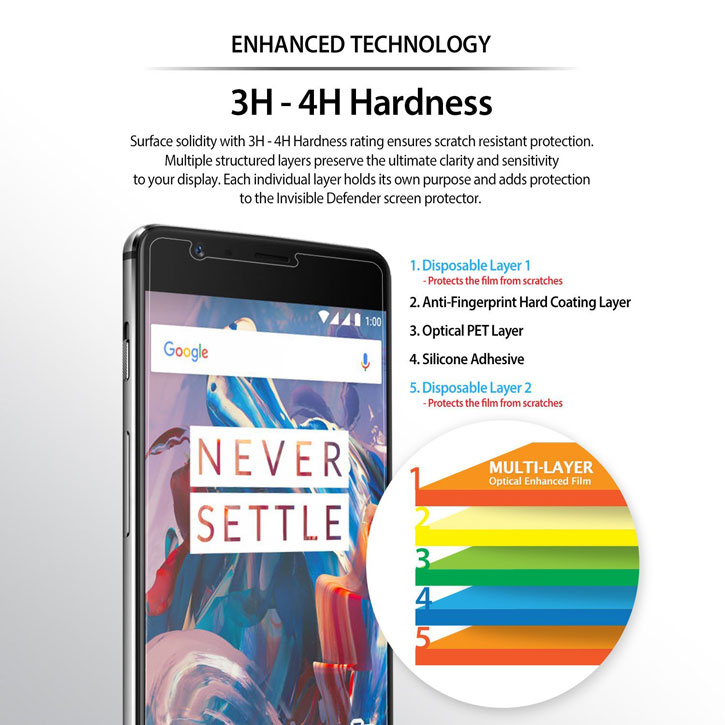 Extreme clear hard coat treatment
The Invisible Defender is an extremely clear screen protector and you will never have to worry about external scratches. It keeps your device scratch free, and marks will easy wipe away. In addition, there is UV protection coat and anti-glare.
The ultra clear coating also keeps your OnePlus 3T / 3's HD clarity and does not decrease your screen's vibrancy.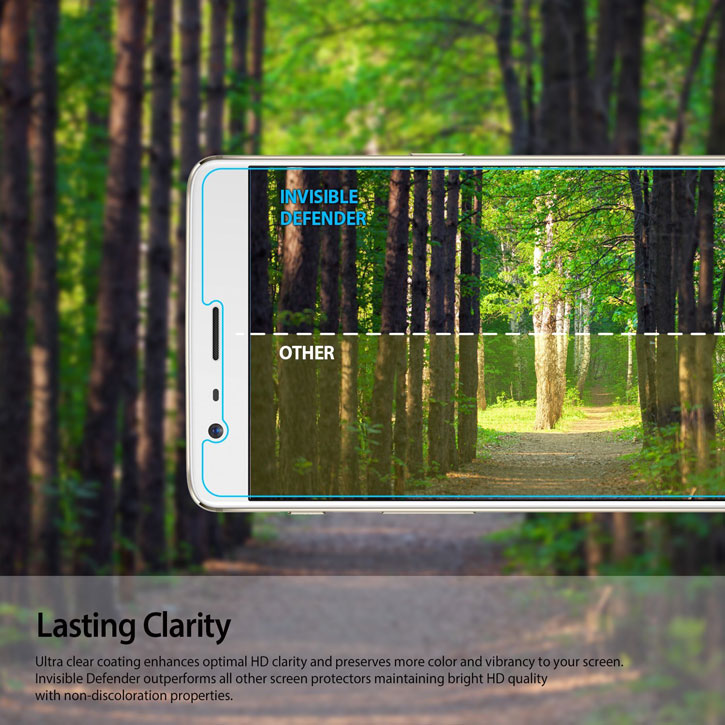 Rearth's precision technology
Rearth's TouchTech properties within the screen protector gives you a natural feel and all's perfect touch screen precision. Rearth guarantee the perfect fit as they have specifically focused on ensuring the fit down to the millimetre so that the screen protector will be unrecognisable once applied. The TouchTech also resists fingerprints and smudges, to keep your device looking just as good as when it came out of the box.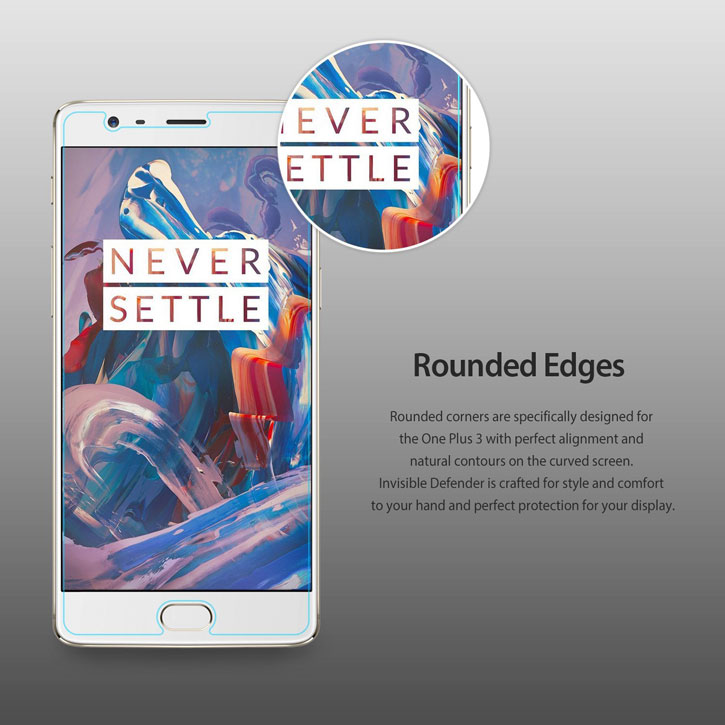 Easy silicon adhesive application
There is no need to worry about any failure during installation. The screen protector can be easily applied and readjust without bubbles. Plus the Silicon Adhesive leaves no residue once removed, making this the perfect user-friendly screen protector.