VRS Design Dandy Leather-Style HTC 10 Wallet Case - Red
Product part number: VRH10-LDDRD
Product reference: 59506
The VRS Design Dandy Wallet Case in red for the HTC 10 comes complete with card slots, a large document pocket and is made with a luxurious leather-style material for a classic, prestige and professional look.
Additional information
Made from luxurious materials for a professional look
The HTC 10 Dandy Wallet Case is made from luxurious leather-style material for a polished and professional finish. It not only looks great, but has a superb tactility that transcends as you open the case and feel the stitched leather-style lining that effortlessly protects the screen on your HTC 10. Embossed stamping lends authenticity and prestige, leaving no doubts as to the case's pedigree.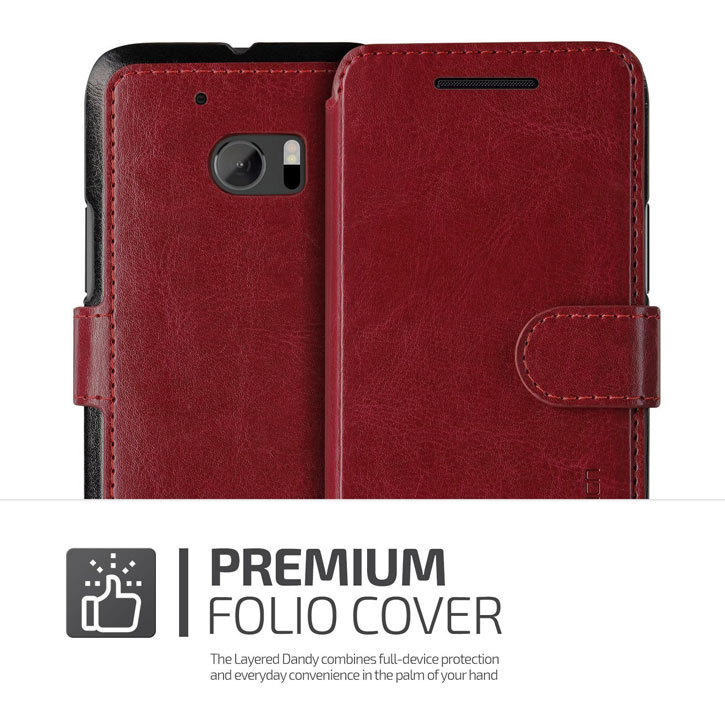 Secure protection
The Dandy Wallet Case from VRS Design utilises a form fitting frame to protect the entire phone from external impacts that could leave your HTC 10 in need of repairs. This frame is distinguished with a complimentary colour to the outer casing and adds a pleasing touch to an already sophisticated overall design.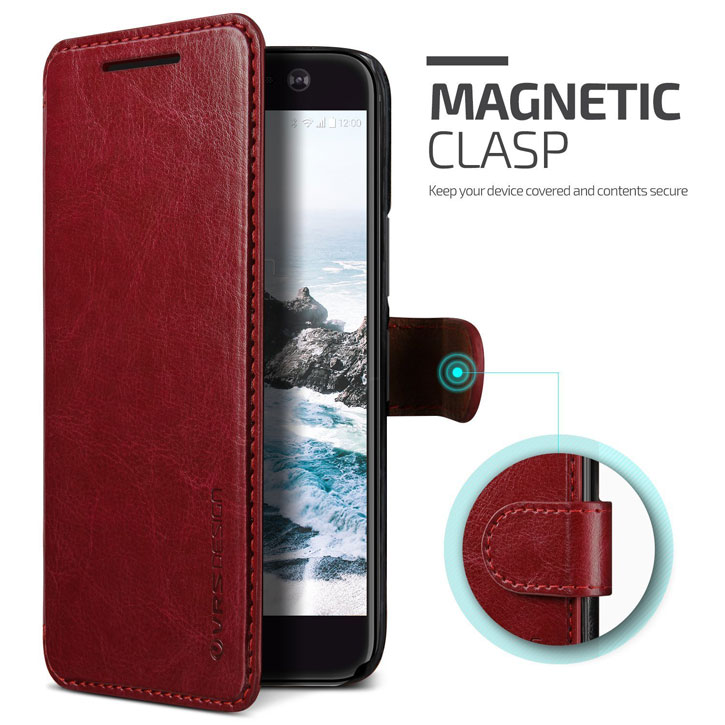 Card storage slots and document pocket for essential cards, IDs, and documents
With 3 card storage slots and a generous document pouch, the Dandy Wallet Case has taken functionality into consideration, enabling you to take your HTC 10, money and cards with you in one protective case. So you can leave the regular wallet or purse at home and travel extra-light - this case has it all covered!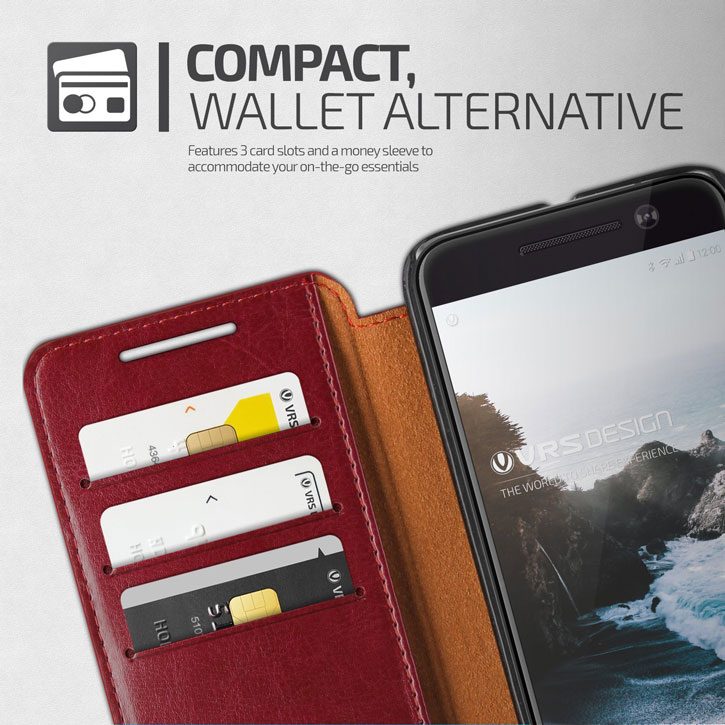 Speaker hole cut-out on front cover allows for conversation with the cover closed
To avoid any frustration when receiving and making calls speaker holes have been included in the front cover so conversation will remain crisp and clear. Cut-outs have also been included for all the additional features of the HTC 10 including the camera and ports.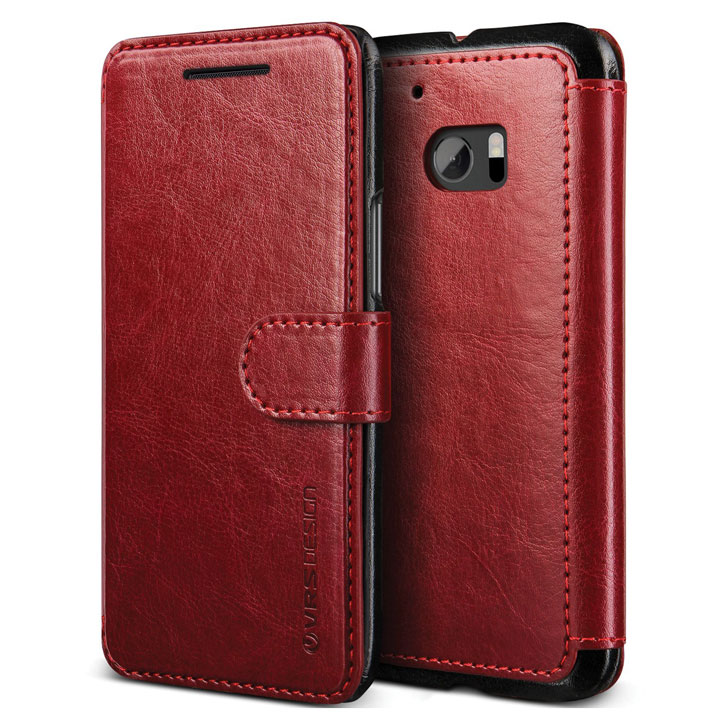 Made for the HTC 10
Designed specifically for the HTC 10, this case from VRS Design offers a perfect fit for your device.