Additional information
Sophisticated leather-style aesthetic
Ideal for use at work, at home or out and about, the Encase Rotating Leather-Style Wallet Case features a professional leather-style finish that makes it the perfect case for any situation. The premium design of the case compliments the aesthetics of your iPhone 5S / 5 perfectly, thanks to the stitch finishing and luxurious interior, which keep your iPhone 5S / 5 safe, secure and looking fantastic.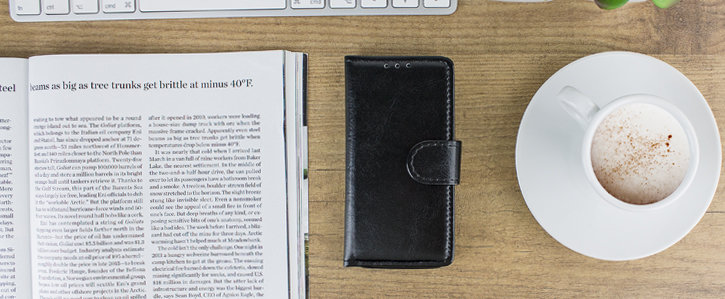 All round protection for the iPhone 5S / 5
Made from a lightweight and durable material, The Encase Rotating Wallet Case is slim and strong, providing fantastic all protection for your iPhone 5S / 5. This rugged wallet case helps to protect your phone from day to day bumps and scrapes, keeping it looking as good as new for longer. To apply, simply press your iPhone 5S / 5 down on the adhesive gel pad and your done, it really is that quick and simple to fit. The grip is incredibly strong so you can forget about the phone falling out of the case. Once placed firmly into place it isn't going anywhere unless you really want it to.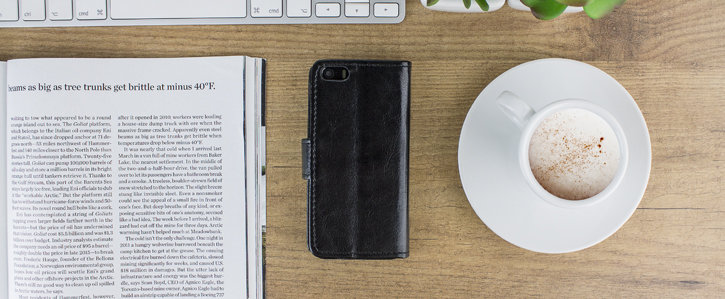 Ingenious rotating media viewing stand
This case not only provides great protection, it also performs the duties of a convenient viewing stand. The Encase can fold into a comfortable viewing angle - in portrait or landscape. This is thanks to an ingenious rotating stud which allows your 5S / 5 to swivel in 360 degrees. So whether you're settling down to watch a film, typing some emails or simply using it as a desk stand to view incoming alerts in the office or at home, this case has it all covered.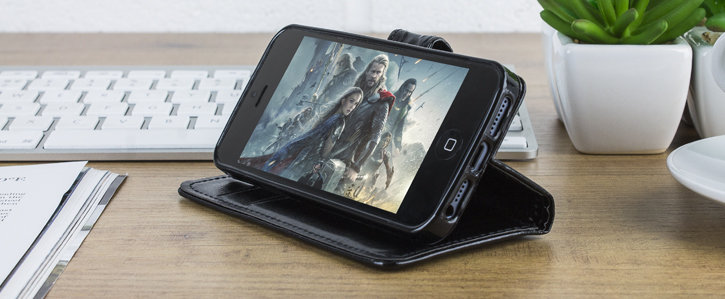 Slots for credit cards
Well, the bonuses just keep coming. If you thought this case had enough going for it already, wait! It also has 2 internal storage pockets for your most vital credit or identification cards so you can leave the wallet at home too.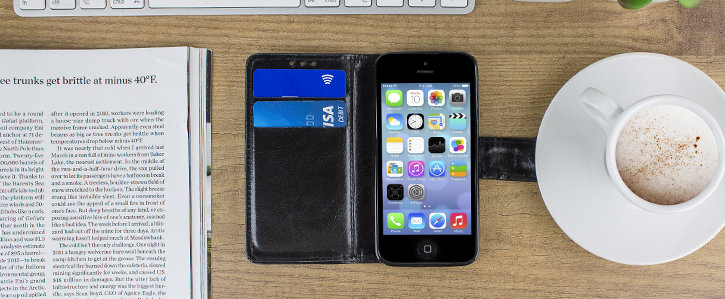 Compatible with the iPhone 5S / 5's ports and features
This Encase Rotating Wallet case allows full access to all the iPhone 5S / 5's ports and features, such as the power and volume buttons, headphone and charging ports and rear camera. To access the rear camera simply swivel the phone round on the rotating pad and snap away.