Most useful customer reviews
Tim Mobbs
Northampton
Samsung Galaxy A5 2017
7 Maj 2017
Does the job!
Not a lot to say, this works perfectly to allow you to use your old USB micro leads with the new USB-C devices. Neat and tidy.
kevin lane
Hemel Hempstead
Microsoft lumia 950xl
30 September 2016
I would recommend this adapter to all Lumia 950 users
This is a lovely little adaptor for my Microsoft 950xl phone I can take my power bank with me and charge up my phone very easily,I would recommend this adapter to all Lumia 950 users.
Russell Bartlett
Maidstone
Huaweii p9
19 September 2016
Perfect for charging
This perfect for charging my huawei p9 using a micro usb charger while at work without having to carry my type c with me.
10 Reviews
|
Write a review
---
Additional information
Converts your existing Micro USB cable to USB-C
Convert your existing Micro USB cables and connectors to USB-C (USB Type-C) with the Olixar Micro USB to USB-C Adapter. Ensure your collection of Micro USB cables are compatible with the latest USB-C devices.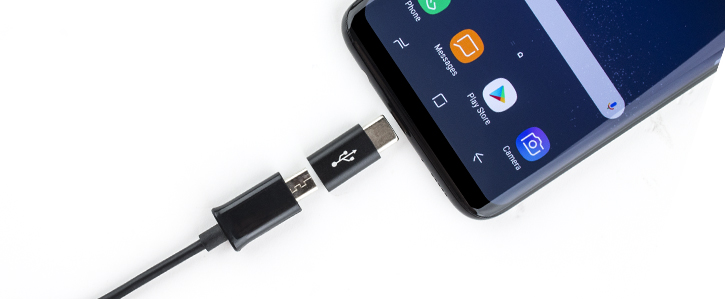 Use existing Micro USB cables and chargers
This handy Micro USB to USB-C adapter lets you connect a cable or charger with a Micro USB connector to any USB-C compatible device.
This allows you to use existing Micro USB charges and sync cables, connect to mains or in-car chargers or connect to your PC or Mac with a USB cable to transfer data.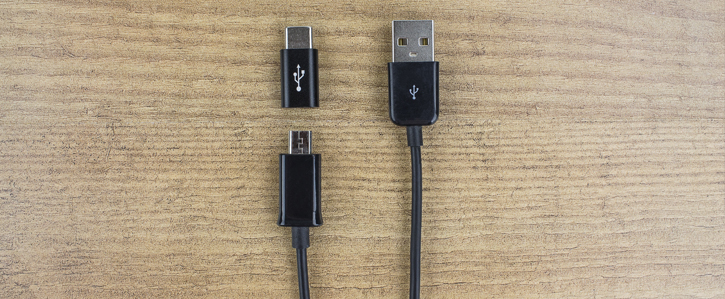 Aluminium shell adds resilience for peace of mind
One of the most important things about an adapter like this one is resilience - you don't want your adapter getting damaged, for example, or warping during use. The Olixar Micro USB to USB-C adapter is built with a high-grade solid aluminium shell, ensuring that damage is kept to an absolute minimum.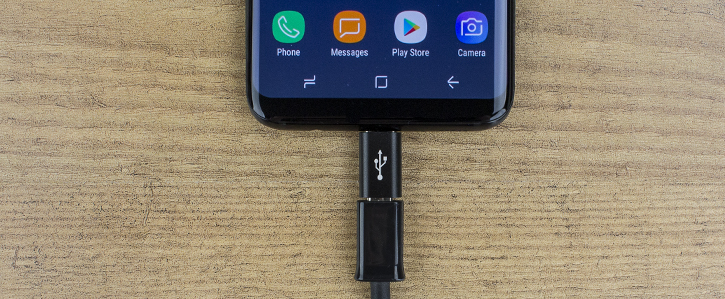 Charge and Sync compatible
Not only charge your device, synchronise data as well between your computer and your USB-C device. Transfer photos, videos and backup data from your USB-C phone or tablet to ensure your media and files are in a safe place.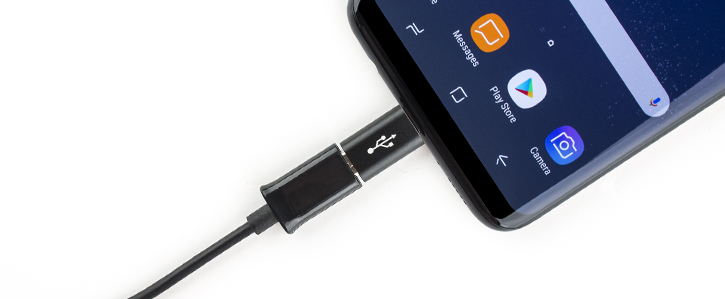 Small size lets you take it with you anywhere
This adapter is incredibly small and compact, so you can take it with you anywhere you take your USB-C device.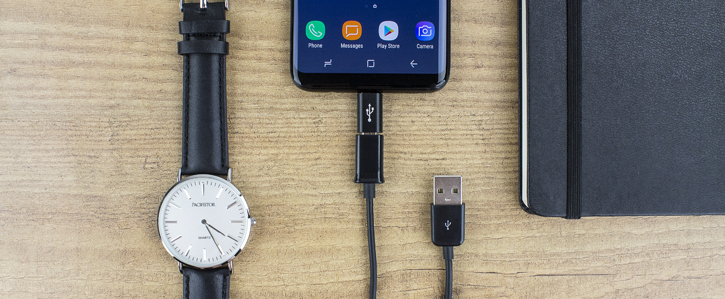 Perfect for converting Micro USB power banks to USB-C
Use your existing power banks and emergency chargers that feature a built-in Micro USB connection and convert them to USB-C with this adapter by Olixar. Breathing new life into your older Micro USB charging accessories, you can be sure that the Olixar Micro USB To USB-C Adapter will add additional compatibility to your power banks.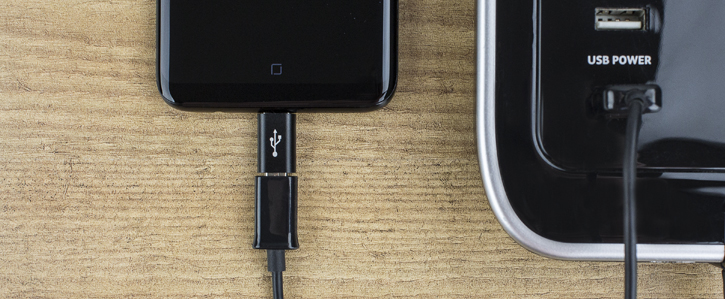 Tested to be compliant with USB-A to USB-C standards

This cable has been tested to be compliant with the USB-A to USB-C standard. Non-compliant cables can attempt to draw as much as 3 amps (3A), which could potentially damage connected equipment when they are not compatible with this high power output.
Don't take the risk, as the Olixar USB-C Charging Cable has been tested to ensure it's compliant with USB-A to USB-C standards, featuring the required 56kΩ resistor necessary to protect your devices.
Find out more on our blog post: Looking for USB-C compliant cables? Here's how we test ours.