FlexiShield Samsung Galaxy S7 Edge Gel Etui – Lilla
Product reference: 57144
Krystalplastagtig beskyttelse med holdbarheden af et silikoneetui, fremstillet specielt til Samsung Galaxy S7 Edge.
"A Super Cover"
"Perfect product"
"It was so easy to put on"
Most useful customer reviews
Richard Bernard
Woking
Samsung Galaxy S7 Edge
20 Juni 2016
A Super Cover
Bought this for my partner for her new Samsung Galaxy S7 Edge, as its the first time she has had a phone that she is scared to drop because of the extra glass. My partner is really fussy, it had to be either blue or purple, it had to look and feel right, did not want anything to big. And she is so happy with her purple olixar flexishield case, its slim, and it really makes the phone stand out against the shiny black casing, hides it away and it does look just like it looks in the photo. I will always recommend Olixar products.
16 Maj 2016
Perfect product
perfect product ....certainely did'nt expect it to as good..i've always been satisfied with the products and service....nice and easy thats how i like it.....thanks
MaryAnn Rowland
Phoenix, AZ USA
Sansumg Galaxy S7 Edge Gel Case-purple
17 April 2016
It was so easy to put on
It was so easy to put on and it is an excellent purchase
42 Reviews
|
Write a review
---
Additional information
Fremstillet efter mål
Hver enkelt FlexiShield er designet til langvarig beskyttelse. Hver af dem er lavet af en særlig hårdfør gele, der gør det fleksibelt som silikone men mere hårdfør end et etui af krystalplast. Da etuiet er fremstillet specielt til din telefon, giver det stadig fuld adgang til vigtige dele af din enhed. Dette betyder, at selv når telefonen er i sit FlexiShield etui, kan du stadig slutte oplader og hovedtelefoner til, mens du også stadig kan tage billede med kameraet.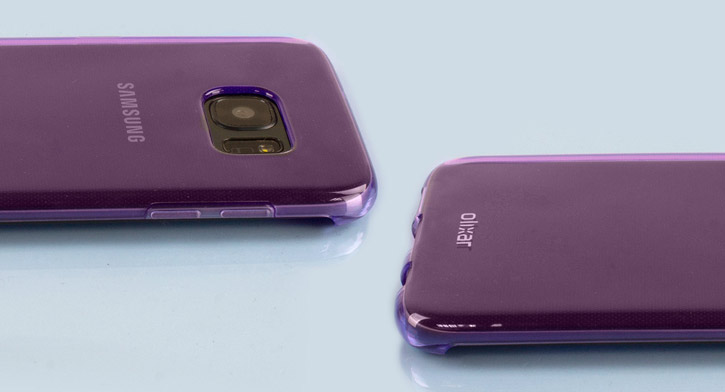 Stærkt og holdbart materiale
Dette unikke, hårdføre gele materiale danner den ultimative beskyttelse til din telefon. Det gummierede hårdføre gele­overtræk giver beskyttelse og et ekstra solidt greb, så der er mindre risiko for at tabe enheden. Med et design, der er professionelt nok til arbejdspladsen og sporty nok til fritidsaktiviteter.
Få adgang til hele telefonen
Det geleagtige materiale lader dig se telefonen så den ikke er skjult, mens det stadig beskytter den, og mens det stadig giver dig adgang til all knapper, kontroller og stik, uden at skulle tage etuiet af.