Most useful customer reviews
Sarah box
Leeds
Lumee phone case
23 November 2016
Can't wait to give to my daughter!
Must have present for any teenager to take better selfies! ( or so she tells me!) Great service and delivery, looking forward to my daughter opening it on Xmas day!
20 September 2016
Amazing
Exactly product recommended to anyone to get a lumee light two settings which is great . Amazing battery life can last for few weeks or more depending how long you use it . Fantastic delivery prompt . Prompt customer service.
9 Juli 2016
Genuine product
Bought this case for a friends daughter. Arrived fast Genuine product. She loves this case from selfies to putting her make up on. We used this also as a torch to light up in a festival. Easy to charge. Would recommend
53 Reviews
|
Write a review
---
Additional information


The fun shouldn't stop when the sun goes down
Invented by a professional photographer after being frustrated with seeing poorly lit faces of friends and family on video calls and imagery, the LuMee case lights up a user's face with the simple push of a button. When the case is lit, the light fills in the shadows, enhancing the photo and making the subject bright and 'picture perfect'. LuMee also provides perfect lighting for video chatting, even in the dark! The better the quality of light, the more information your camera lens can capture and so the better quality images you can take in low light situations. With a series of powerful lights around the frame of your phone, your front facing camera has the all the light it needs to capture great selfies and photos, even when there is little available otherwise.
Today everyone wants to be seen in their best light, and LuMee makes it happen. This brilliant front-lit smartphone case is changing the way people shoot and share social media. It's your time to shine with LuMee.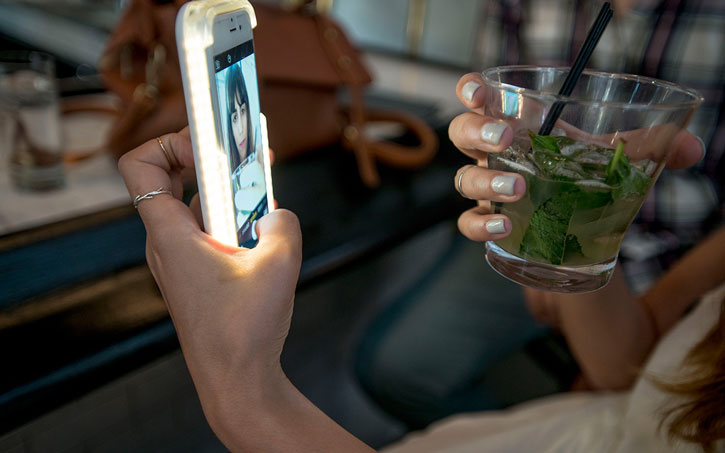 Take better low light selfies
Selfies. Lets face it, for many people they're the medium for documenting ones life. The visual diary, the snapshots and memories digitally captured forever. Do you want yours blurred, washed out, dark and full of red eyes and startled faces after a flash? Would even use your front facing camera at night? Probably not. Well now you can and whether you're at the nightclub with friends, on holiday by the pool of campfire in the evening or catching a quick selfie opportunity at a famous spot, your selfies will never be the same again. When LuMee bathes the subject matter - namely you and your friends, you will always feature most prominently. Never again will dark foreground and background light mask your faces, or leave you scratching your head as to who that is next to you. From now on your selfies will be exactly as you would want them to be and you won't have to apologies on social media for their quality. Crisp sharp imagery and balanced lighting is the order of the day. After dark is when you and LuMee really shine. At clubs or concerts, and restaurants or rooftop parties, you can take brighter selfies. Light up the night right with LuMee!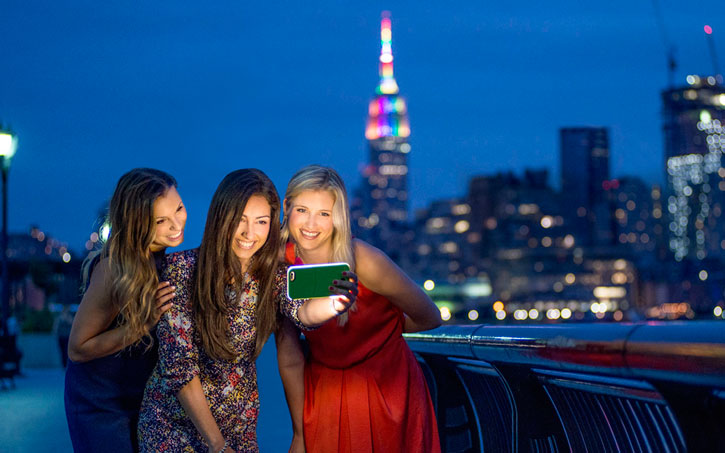 Where's my...
LuMee shines bright everyday. From lighter, sharper and better quality selfies to brighter "ussies", putting in FaceTime or putting on makeup, LuMee is there for you. But one obvious practical use you may want to consider is using LuMee to find things in the dark. Or using it as a torch if you like. Is the remote underneath the sofa? Did you just drop your keys there? Need to read something in the dark? LuMee isn't just for great smartphone photography, it might just be a guardian angel too!
Variable dimmer - get the right amount of light
Of course, you won't always need the same amount of light for every situation. Find the right amount of light in any situation with the built in variable dimmer control. Once you have turned on the light, simply hold down the on/off button to achieve the perfect light for your surroundings.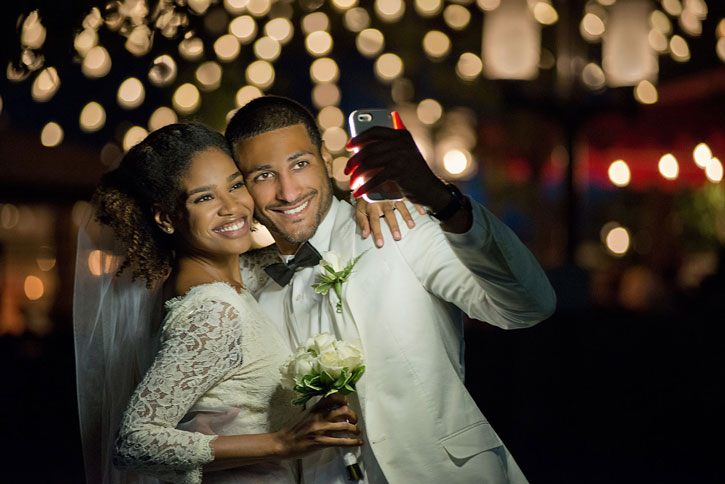 Tough plastic casing protects against shocks and drops
Yes, the light up frame is the main selling point here but the LuMee is, of course, a case and a case must protect the phone. Rest assured then that your iPhone 6S / 6 is well protected in a tough a durable plastic casing that will take all the everday wear and tear you can throw at it plus some drop protection too and will withstand drops from waist level without any damages. We've got you covered!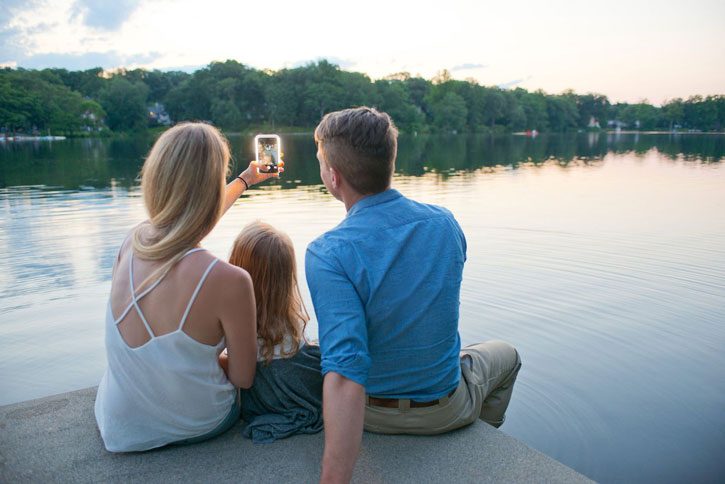 Rechargeable battery and charger
Don't worry, you won't drain your iPhone's battery because, in actual fact, the power does not even come from your phone's battery but instead has it's own power supply! Regardless of your phone's battery, your LuMee will always shine bright. The case will stay lit at the lowest brightness for about 36 hours.