Most useful customer reviews
31 Januar 2017
Nice case
I bought this case as I am usually not too careful and I don't want to worry every time mu phone drops.The case feels really secure. Already 'tested' it and phone is totally undamaged. Really happy with the phone protection part. From a design point of view, the back side looks nice and elegant. Not too thick and minimal. Front side can be definitely be improved as this was the only part I was not 100% happy. The front part makes the phone look bulky and considerably wider. Still this is part of the protection but I am sure it can be thinner. The frame around the phone makes the phone look stylish. Overall, a nice case for your phone if you care about phone safety!If you care more about the way the phone looks you could skip.
79 Reviews
|
Write a review
---
Additional information
Tough dual-layered hardshell body with sleek metallic bumper
Protect your phone from scratches, knocks and drops with the Verus High Pro Shield Series Case for the Nexus 5X. Featuring a tough dual-layered hardshell frame construction and a smooth, metallic frame that is tough enough to protect your device, without adding unnecessary bulk.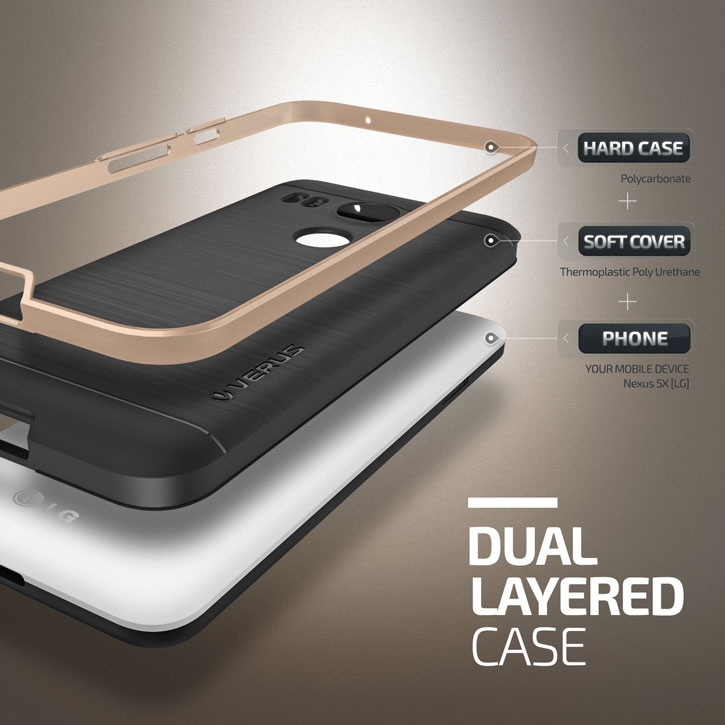 The air spacing within the corners help protect your smartphone from harm, providing peace of mind while adding an attractive two-tone appearance to your Nexus 5X.
Slim-fitting for optimum comfort and a natural grip
Designed with both form and function in mind, it is comparatively slimline providing the protection your phone needs without adding the extra bulk. Therefore, while being protected at all times, your Nexus 5X will still easily fit within a pocket or a bag.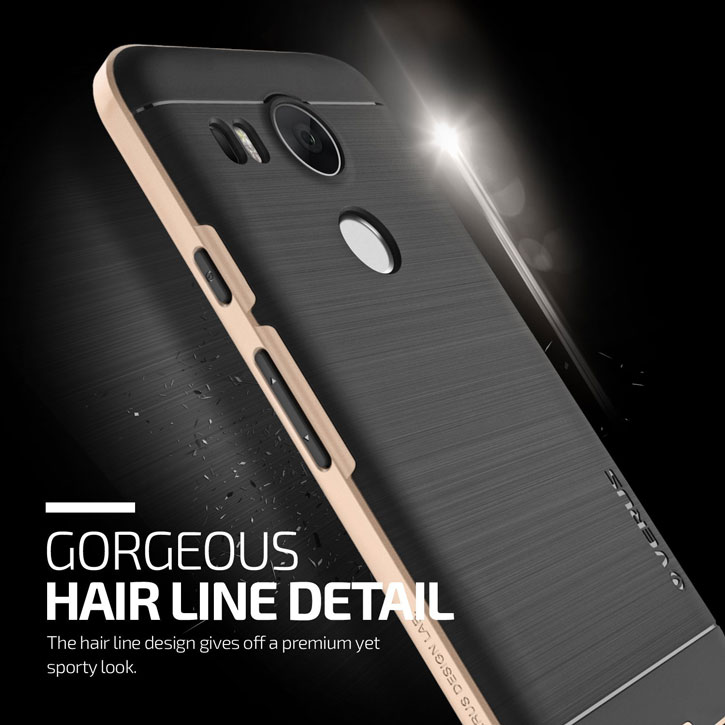 The edges surrounding the sides of the case provide a natural grip, so you can be sure of a good firm hold of your Nexus 5X.
Air space built-in for added protection
The Verus High Pro Shield case features state of the art shock absorption through its intuitive Air Space technology, which provides excellent, tough protection for your phone.
Attractive two-tone design
With a stylish design, the Verus High Pro Series Case for the Nexus 5X provides your phone with an attractive protective case that is sure to be noticed by your family, friends and work colleagues. This is due to the striking two-tone coloured appearance, that adds additional beauty to your Nexus 5X.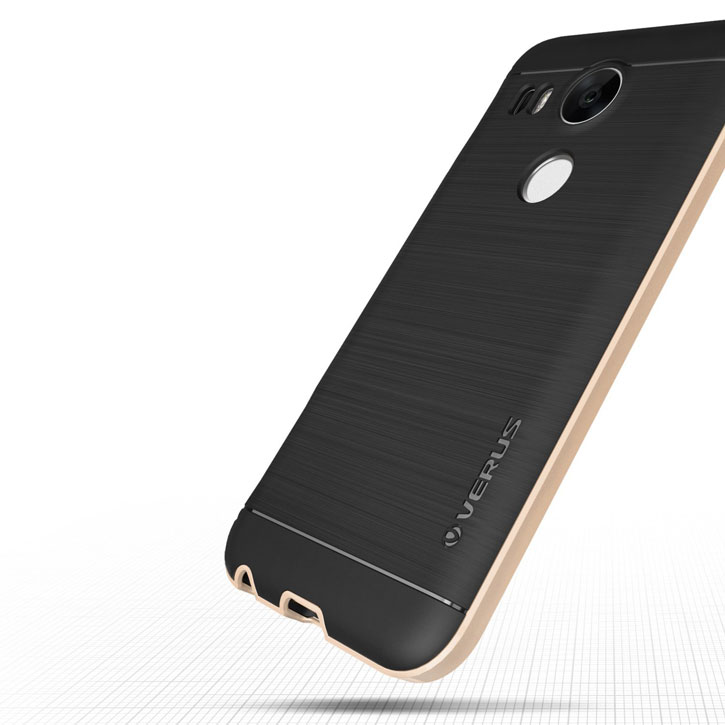 Access to all features and ports
The Verus High Pro Shield Case features cut-outs for all of the ports, such as the charging connector and camera. This also means you can leave the phone in the case and enjoy all of its features, ensuring it is protected at all times.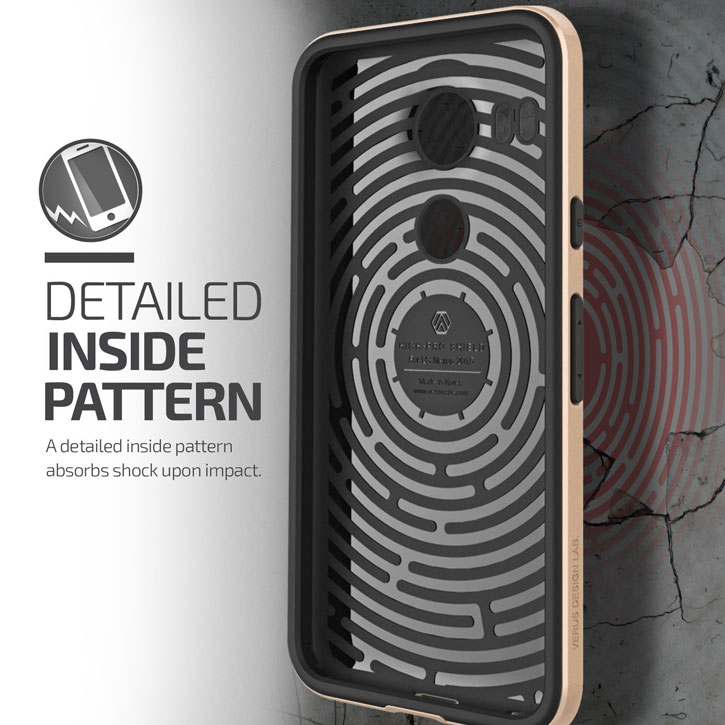 Designed specifically for the Nexus 5X
Designed with the phone in mind, this case compliments the features of the Nexus 5X so it looks just as good with the case on as it does off.