Rearth Ringke Fusion Google Nexus 5X Case - Smoke Black
Product reference: 55378
Protect the back and sides your Google Nexus 5x with this incredibly durable and smoke black backed Fusion Case by Ringke.
"Great case - just what I was after"
"Great product.... as expected"
"Good product"
Most useful customer reviews
15 Februar 2017
Great case - just what I was after
I wanted a case that in effect flattens the rear camera bump on the Nexus 5X, and this case does just that (most of the crystal cases don't eliminate the bump) - so the phone lays completely flat now, and the case also has a slight ridge at each rear corner to further raise the phone off the surface. Similarly there is a slight lip around the front edge which means you can lay the phone face down on a flat surface and not worry about scratches. The case was easy to fit. I also like that it has a headphone socket cover as these gather a lot of dust otherwise.
18 August 2016
Great product.... as expected
Had changed my phone from a Nexus 4 that I had a Ringke Fusion case for to a Nexus 5X and went for the same, the bumpers seem to have been made thinner than the one I had before but still feel like they will give good protection, the buttons feel very high end and the cover for the headphone jack is a nice touch. It was out of stock when I ordered but MobileFun kept me well informed and only had to wait short while in the end before I receoved the case, less time than I had expected, great service MobileFun.
5 Juli 2016
Good product
It was just as described - fitting perfectly and all the covered buttons are working super good.
24 Reviews
|
Write a review
---
Additional information
Hybrid design protects your Nexus 5X from damage
Manufactured from a combination of polycarbonate and rubber, the Ringke Fusion Case protects the back and sides of your phone from accidental bumps, drops and scrapes. The tough plastic back will save your Google Nexus 5X from accidents without adding excess bulk to your device whilst the rubber edging will not only protect against impacts but also make the case easy to fit.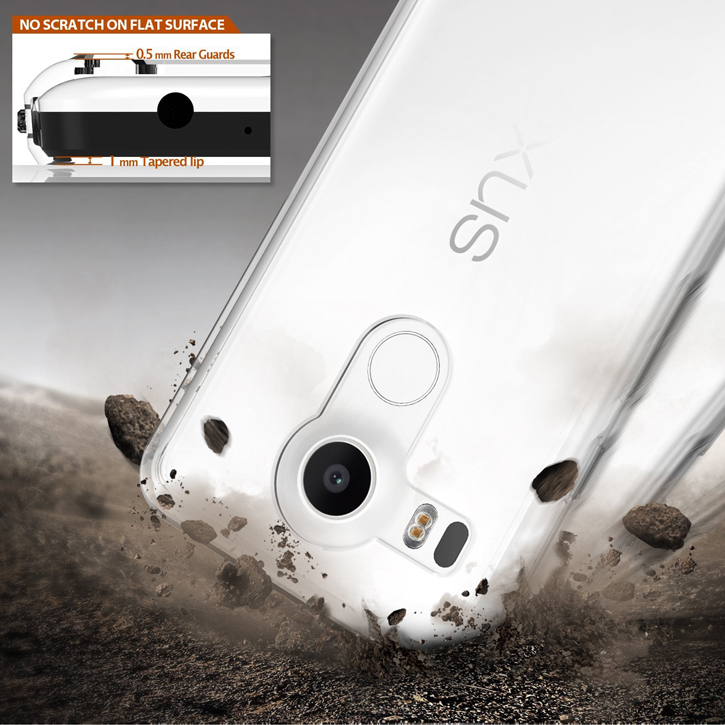 Smoke black case emphasises the back of the Google Nexus 5X
Designed to complement the styling of the Nexus 5X's back, the Ringke Fusion Case is still transparent and slim which allows you to see the key finishing details of your Nexus 5 and enjoy fantastic protection.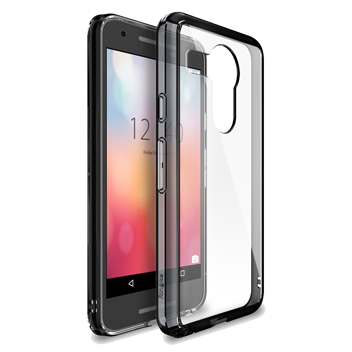 Cutouts for the various ports and features of your phone
The shell has all of the appropriate cutouts for the ports and features of your Google Nexus 5X such as the camera with flash, volume controls and lock switch.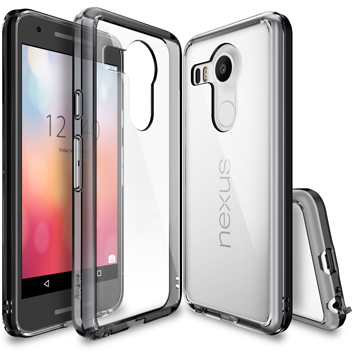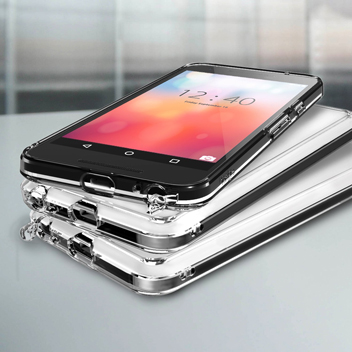 Simple slip on design
The simple slip on design allows for easy installation and removal if necessary. It features a special coating on the inner of the case which prevents the case from scratching the back of your phone.