Additional information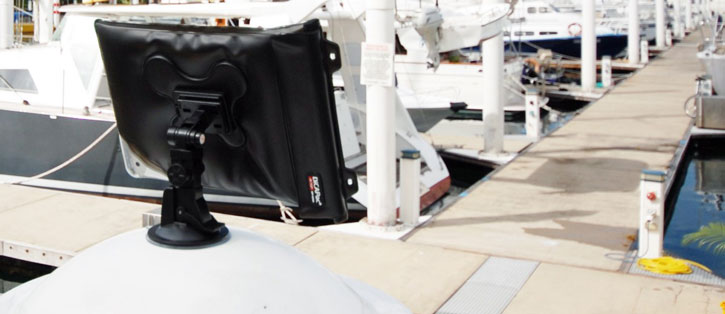 Companion accessory for your DiCAPac Action Universal Waterproof Case
The DiCAPac Action Yacht and Car Mount for Smartphones and Tablets is the perfect companion accessory for your existing DiCAPac Action Waterproof Case. Designed to work in conjunction with your DiCAPac Action Waterproof Case, the DiCAPac Action Yacht and Car Mount will ensure your device is within easy view when attached to your windscreen, window or dashboard.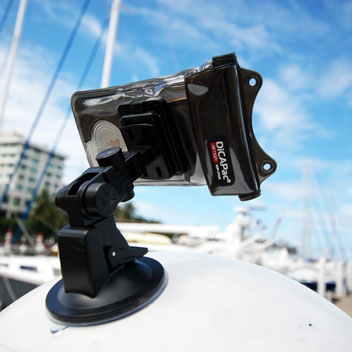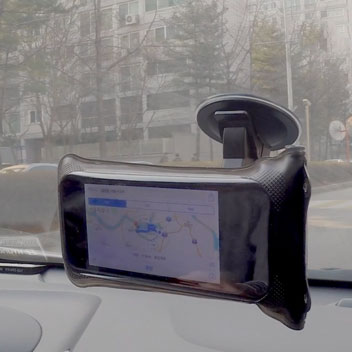 Securely hold your smartphone or tablet
Designed to let you view your smartphone or tablet safely while driving or yachting, this mount designed specifically for the DiCAPac Action Waterproof cases features a solid plastic construction that offers minimal movement in transit. The suction cup mechanism ensures a rock solid attachment to your windscreen or smooth flat dashboard.
Position your phone at the optimum angle
This car mount can be adjusted easily, allowing you to position your smartphone or tablet in the most comfortable and convenient fashion for use while driving or sailing.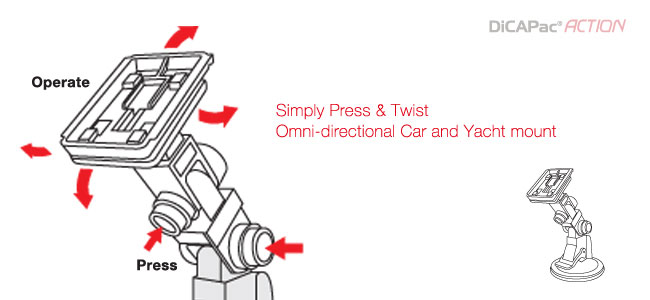 Ideal for using your device as a sat nav
Now you can use your device as a satellite navigation device with ease, making sure you never lose your way again and also ensuring it is in easy to view position with just a quick glance.
Easy to slide and lock
To mount your DiCAPac Action Case, all you need to do is slide this protective waterproof covering into the DiCAPac Action Yacht and Car Mount for a tight secure fit.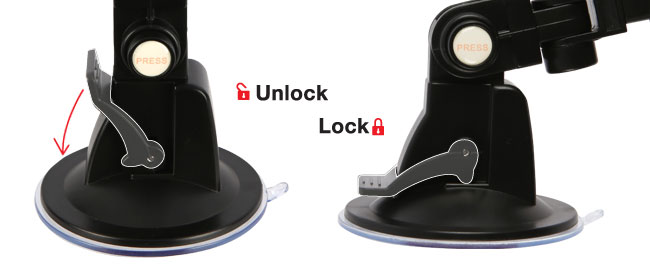 The suction cup once positioned on the windscreen or flat surface such as a dashboard can be locked into place using the lever, ensuring a secure wobble free placement.
Please note: DiCAPac Action Universal Waterproof Case sold separately!