iBOLT iPro2 MFi iPhone X / 8 / 7 / 6 / 5 Series Active Car Holder
Product part number: IBA-33450
Product reference: 50949
Hold and charge your iPhone X, 8, 8 Plus, 7, 7 Plus, 6S, 6S Plus, 6, 6 Plus, 5S, 5C, 5 safely with this "Made for iPhone" case compatible iPro2 Vehicle Dock by iBolt.
"Car holder that works!"
"Good kit"
"It good!"
Most useful customer reviews
Ian Thompson
Crewe
I-phone 6s plus
11 Juni 2017
Car holder that works!
I use my phone for the Sygic gps in-car navigation system. The basic problem is that all of the holders that I have purchased so far suffer from vibration mainly due to rough roads, which we have in abundance in the U.K.! The I-bolt system is excellent & does not suffer from car vibration! I can thoroughly recommend this unit.
4 Maj 2017
Good kit
Seems well built and solid enough for a heavy phone. Once used to using, it sticks well to windscreen which makes putting phone in with one hand easier. Top first, push up spring and lower onto lightning plug. Job done. Used mainly to keep battery topped up while using battery hungry nav apps. Phone also solid when bumpy ground challenges rattly dashboard. Compared to other holders it's not cheap. But you get a holder that works and charges the iPhone 5 6 &7 while you're driving.
Imants
Latvia
iBOLT iPro2 MFi iPhone 7 / 6 / 5 Series Active Car Holder
14 April 2017
It good!
I use it every day. I am satisfied with the quality, thank you for the quick delivery!
44 Reviews
|
Write a review
---
Additional information
Hold your iPhone safely and legally in your car
The iBOLT iPro 2 allows you to listen to music and charge your iPhone X , 8, 8 Plus, 7, 7 Plus, 6S, 6S Plus, 6, 6 Plus, 5S, 5C or 5 while it's in your car. The dock comes with an active charging cradle, which is designed to hold your phone at a position which you find comfortable, allowing you to still view your screen without distracting you from the road ahead.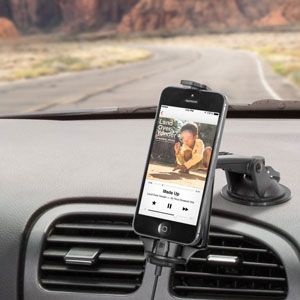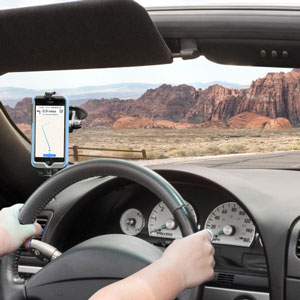 Keeps your handset charged during your journey
The iBolt iPro 2 includes an active Lightning cable that attaches to the cradle itself, so you can ensure that your smartphone is fully charged during your journey.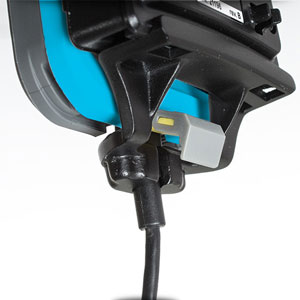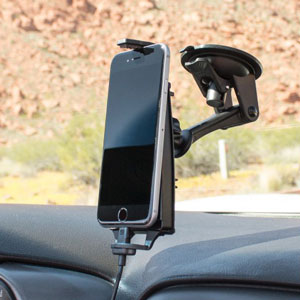 Adjustable holder is easily holds your iPhone
The iBolt vehicle dock includes spring loaded adjustable grips, which gently squeeze to the correct width of the iPhone.
The holder can accommodate most fitted cases although it is NOT compatible with Lifeproof cases and a OtterBox Defender as they have a "backward" flip.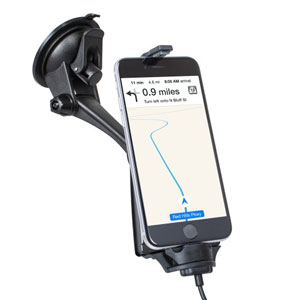 Suitable for landscape and portrait use
Ideal for all round use in your car, the iBolt iPro 2's ball and socket fixing can be positioned securely in landscape or portrait orientations for GPS and other uses.
Includes a secure windscreen mount mechanism
At the base of the vehicle dock is a secure suction cap mechanism, which will keep the phone fixed to the windscreen with no problems, ensuring the phone will not fall out when going around corners.
Can be positioned on your dashboard
The iPro 2 vehicle dock comes with an adhesive plate, which fixes on to your dashboard allowing you to use the car holder either on your windscreen or on your dashboard, making it perfect if you're using your phone as your Sat Nav while driving.
Allows for additional mounting options
The female ball connector of the iPro 2 Dock is an industry standard 17mm size - allowing any dash, vent or bike mounting solution designed for Garmin to work with the iBOLT Dock as an alternative to the included suction mount.