Sony Xperia Z3 Wireless Charging Kit - Black
Product part number: WCR14+WCH10
Product reference: 48761
Charge your Sony Xperia Z3 wirelessly with the Qi compatible Charging Case in black and Qi Charging Pad. Offering great protection, the Sony Wireless Charging Cover provides the perfect blend between style, protection and functionality.
"Sony Xperia Wireless Charger and Phone Case."
"Excellent product"
"Pretty much perfect - if slightly pricey"
Most useful customer reviews
STUART WOODWARD
Isle of Wight
Sony Xperia Z3 Dual Sim 6633 Wireless Charging Kit.
25 Februar 2015
Sony Xperia Wireless Charger and Phone Case.
Despite being 65 years old everything I do is done at full speed. I have bought 3 Z3Dual Sim 6633 phones, two for me, one for the wife. The Sony Case is better than most I have seen but to be able to charge my array of phones so quickly and painlessly is wonderful. No plugging the phone in. Just pop it on the Puck - - no connection - - job done. I am ordering a third charger and case in white for my Wife's newly arrived 6633. I don't think I have to say any more. Just buy one!! They're great. Soon it will be " I loved it so much I bought the company". You have got to be my age to appreciate the advert I am talking about though.
Paul Cleverdon
Newcastle
Sony Xperia Z3
17 November 2014
Excellent product
Comes with the charging pad included, which isn't particularly clear from description (or at least wasn't when I pre-ordered). Charging plate only works if right way up which took me some time to work out. Black side up, not the side with Sony logo. Now works perfectly. Cover is very well made, as you'd expect, and a great solution to one of the slipperiest mobiles I've ever owned.
Martin Thomas
Brighton
Sony Xperia Z3
8 April 2015
Pretty much perfect - if slightly pricey
This is a very elegant and straightforward solution for wireless charging - particularly important with the waterproof Z3 because it deals with the mildly irritating need to unplug the charging socket when charging normally. The case is really classy too - by far the nicest one I've seen for this phone. Dropped a star because it's slightly too expensive for my liking. Otherwise, bang on!
14 Reviews
|
Write a review
---
Additional information
Official Sony Wireless Charging Kit with case and charging pad
Wirelessly charge and protect your Sony Xperia Z3.
Complete with Qi-enabled charging cover (WCR14) and Qi charging pad (WCH10), you can simply place your phone down on the Sony Wireless Charging Pad and watch as your phone chargers completely wirelessly.
The included Qi-enabled case will also ensure your Xperia Z3 is protected from harm.
Qi technology for wireless charging
The Charging Case allows your Sony Xperia Z3 to charge wirelessly via an electromagnetic field and inductive coupling, that send an energy charge from the charging pad to your phone. This makes for a beautiful space saving way to charge your phone wirelessly at your desk, office or at home.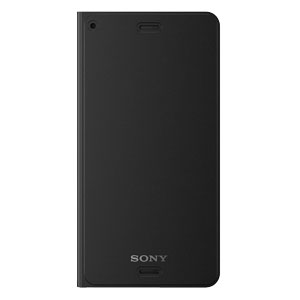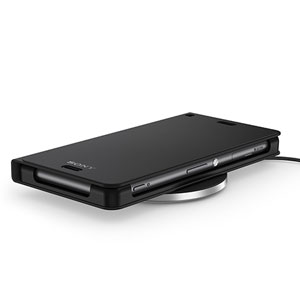 Built-in viewing stand
A built-in stand that makes this case a great all-rounder. The cover simply folds to produce a secure stand to comfortably view your favourite movies or make video calls.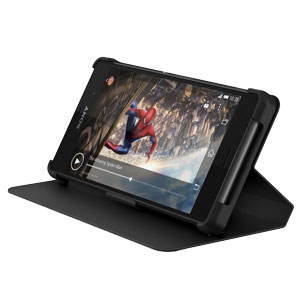 Talk with the cover closed
The front flip cover of the case has cut-outs for the microphone and speaker, this allows you to talk on your Z3 when the cover is closed.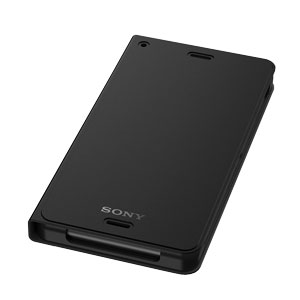 Designed specially for the Sony Xperia Z3
It is designed specifically for use with the Sony Xperia Z3, so offers a perfect fit and does not impede the use of any of the functions such as the power and volume buttons, headphone and charging ports, or front and rear cameras.