Most useful customer reviews
11 Juni 2017
Excellent Unit
Solid unit with excellent sound quality. Very easy to link via Bluetooth.
Twyning
Cornwall
Oligarchs toughbeats
2 Juni 2017
Good sounds + tough build
I bought this as my shower speaker and as it's splashproof I hook it above my head using sucker hooks. For £20 the sound and build quality are superb. I also use it outside in the garden and there is enough power to be good there too. It's compact and covered in a silicon like tough plastiic. It's easy to grip when wet. The casing feels very rigid and strong. A great multi purpose speaker at a bargain price. It's an earlier version of Bluetooth so I wondered how well it would work. Pairing for one device was super easy and the sound quality was fine over normal distances. If you want a low cost simple Bluetooth speaker portable and good for a range of uses this is tough to beat! ( see what I did there
Anonymous
Hertfordshire
Olixar ToughBeats Outdoor Wireless Bluetooth Speaker
15 Juli 2015
Chill out and relax and listen to the Beats
I've ordered several products in the past from Mobile Fun, and so I was more than happy to look them up regards a wireless outdoor speaker. The important factor for me; it can survive the strains of tiny clumsy dirty hands; yes my kids! Having searched both Mobile Fun and other online sites, I can across the Olixar ToughBeats Speaker, and in short it's a great product at a great price. It connects in seconds and is very robust. I would highly recommend this product and Mobile Fun, they provide a great selection of products and an efficient service. Finally, the price, a bargain at £25. Thanks Mobile Fun.
22 Reviews
|
Write a review
---
Additional information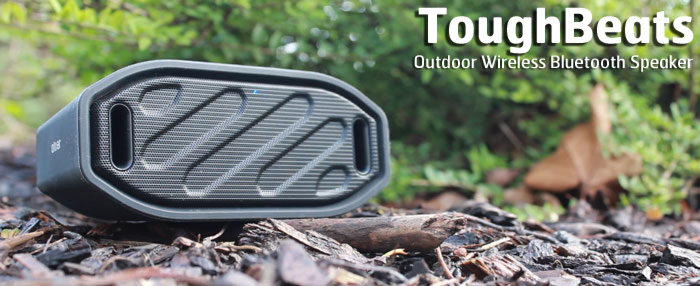 High fidelity audio for expansive defined sound
The ToughBeats Outdoor Bluetooth Speaker allows your crisp wireless sound to go wherever you go and when we say wherever, that includes out into the elements. With a powerful 3W driver, you can be certain that your music will be heard as it was meant to be heard, in high fidelity. Defined lows, punchy mids and crisp articulate highs are the order of the day, delivering a pleasing and surprisingly loud audio experience for its size and weight.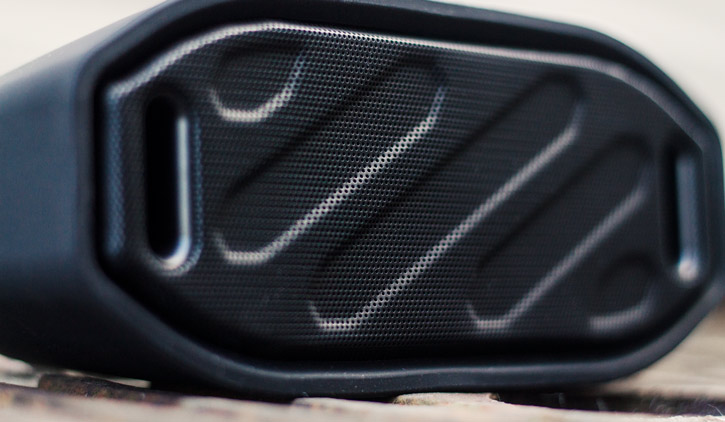 Brave the great outdoors
The ToughBeats earns its name. Why? Well where most Bluetooth speakers would mean rains stops play, the ToughBeats shrugs off weather and keeps partying on. It features an IPX4 rating, meaning it is resistant to splashing water from any angle. This is very important when outdoors because not only is the rain coming from above, but anybody walking past splashing standing water will not damage this speaker. It's not just the weather - if you're using this at a garden party, festival or barbecue, there is a risk that drink will be spilled too. The ToughBeats can take it, have no fear.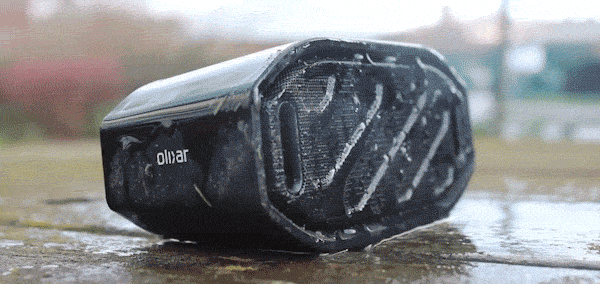 The casing is made from a soft touch, yet rugged silicone exterior that is designed to take the knocks that may come with outdoor use. So not only is it protected against the elements, it's also going to take the beats as well as deliver them. While it's designed to withstand outdoor use, it's just as suitable for indoor use too. This is a speaker for all seasons and most situations.
Stylish and portable design
The ToughBeats Outdoor Bluetooth Speaker is designed to be stylish, light and compact with its dimensions of 160 x 70 x 70mm - making it easily portable. The shape is also designed to stand upright or sideways yet still deliver the sound in the right direction.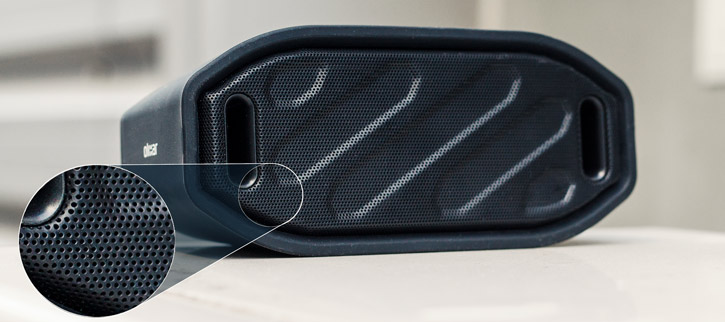 Bluetooth and line-in connectivity so you can connect any audio device
The ToughBeats is Bluetooth enabled, so the pairing process is incredibly simple - connecting to your device wirelessly with no need for passwords. It supports any Bluetooth music device and you only have to turn the speaker on and search for it using your device. This sound system also includes a standard 3.5mm jack, to allow you to connect devices without Bluetooth technology such as iPods, laptops and MP3 players. What this essentially means is that you can play pretty much anything through it.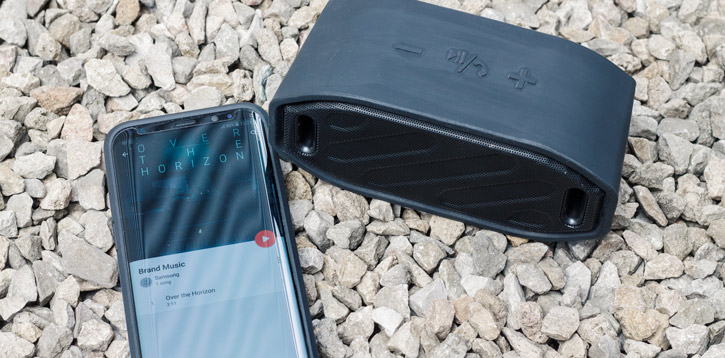 Built-in microphone for hands-free calls and conference calling
The ToughBeat's built-in microphone makes it easy to take calls hands-free or in a group. You can easily switch between playing audio and receiving calls with the multifunction button. The internal microphone is compatible with Bluetooth enabled phones, Facetime, Skype and other applications (not all phones will support these features) - making it a perfect item for office conference calling or family Skype chats.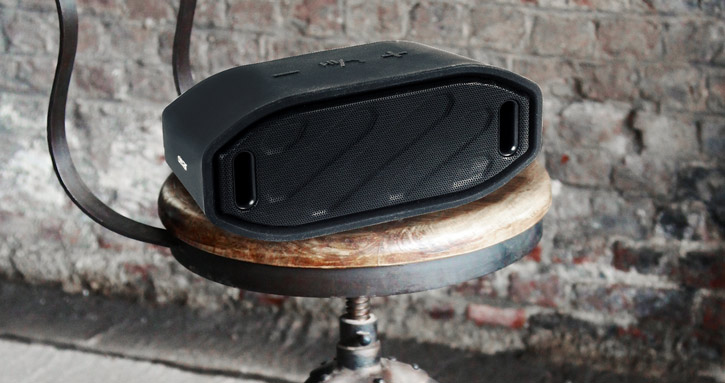 Built-in 800mAh Li-ion rechargeable battery
Fully loaded with a rechargeable 800mAh lithium ion battery, which provides you with up to 6 hours of play time - so you can enjoy your music all day. Recharging the ToughBeat's battery from flat should take around 2 hours with the included USB charge cable.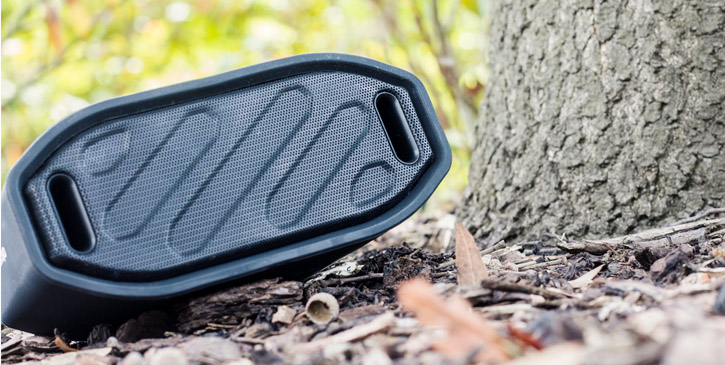 Technical Specifications:
Bluetooth: 2.1
Dimensions: 160 x 70 x 70mm (actual speaker, not packaging)
3.5mm port: Yes
Charging voltage: DC 5V
Power output: 3W
Battery size: 800mAh
Play time: 6 hours
Charge time: 2 hours