Sony Magnetic Charging Dock DK48 for Sony Xperia Z3 & Z3 Compact
Product part number: DK48
Product reference: 48072
Dock and charge your Sony Xperia Z3 and Xperia Z3 Compact with the hassle-free DK48 magnetic charging dock by Sony.
"Worth paying for"
"Definitely recommended"
"Charging Stand"
Most useful customer reviews
Toby Poynder
London
Sony Xperia Z3
23 November 2015
Worth paying for
I had tried a cheap third-party charger but it was always a bit fiddly to get the phone sitting right and I sometimes found it had not been charging overnight. The genuine Sony product works flawlessly and I can confirm that it is fully compatible with the "Barely There" protective case. Very happy with the combination.
Daniel Dumitrascu
Romania
Sony Xperia Z3
26 August 2015
Definitely recommended
I guess I have already known what to expect from this product as I have owned a similar cradle for Xperia Z1; product charges the phone pretty fast and can be used with or without a case on the phone, since you get different-sized adapters for the magnetic charger. Using the phone in landscape mode for charging in conjunction with DashClock and its notifier combines usefulness and ease of use. Definitely recommended as it also prevents too much fumbling with the flap over the micro USB port.
Colin Done
Manchester
Sony Xperia Z3 compact
14 November 2014
Charging Stand
This is an excellent device, holds the phone in place securely with a magnetic grip. Charges to the phone without the need to open the protective cover over the USB port.
51 Reviews
|
Write a review
---
Additional information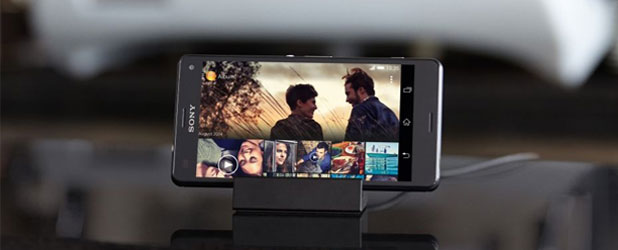 Magnetic Connector
An innovative magnetic connector enables you to place your phone snugly in the dock using just one hand. The magnet steers the phone charging port to the dock charging connector and makes the connection secure.
This strong magnetic connection will support your phone throughout charging, holding it in place.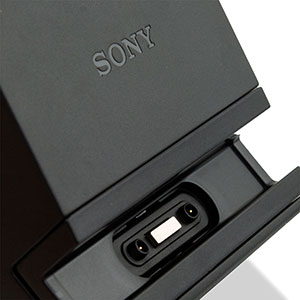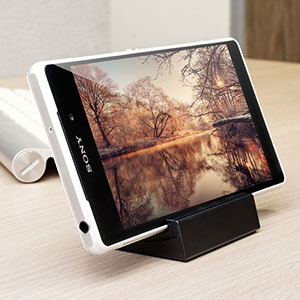 Multi-tasking Capability
While your phone is charging, it stands at a comfortable viewing angle. You can be checking messages, browsing content or watching movies.
Your Xperia Z3 / Z3 Compact is stable and secure in its dedicated charging dock, allowing you to make the most of your handset at all times.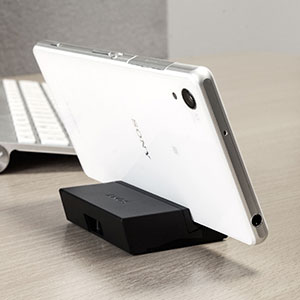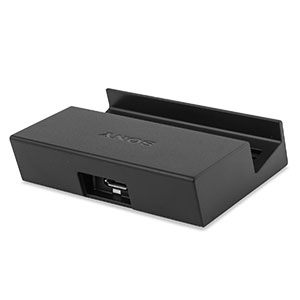 Operates with cover or without
Interchangeable inserts in the kit make it possible to use this dock with your Xperia Z3 / Z3 Compact with a slim cover attached or without, offering you maximum flexibility.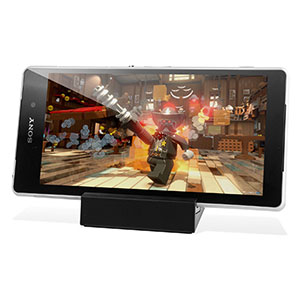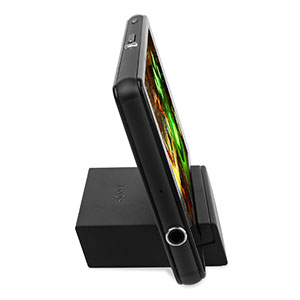 Official Sony product designed specifically for the Sony Xperia Z3 And Z3 Compact
Designed by Sony for your Xperia Z3 and Z3 compact, so you can be sure that this product is of the highest quality - suited to your high-quality handset.