Most useful customer reviews
David Jones
Wales
EXOGEAR ExoCharge 3 Port 5.1A Car Charger
6 Juli 2017
This one does the job
out of all the car chargers that I have, this one does the job
alex haynes
cumbria
samsung s5
14 April 2016
handy gadget
very small and practical device, looks good as well.
Dave Corcoran
Kent
Eco gear 3 port charger
21 September 2015
Amazing little device
Powerful little charger and so compact. Great space saver and charges and powers my satnav, phone and tablet perfectly. All day long my devices are keep at 100% and fully functional. I highly recommend this charger as a tidy and stylish way to keep you powered up while you are on the move.
27 Reviews
|
Write a review
---
Additional information
We all love our technological items be it phones, tablets and other mobile devices. When travelling in the car though, keeping all of these fully charged can be a challenge - but not now...
Introducing the super fast and powerful, EXOGEAR ExoCharge 3 Port 5.1A Car Charger - the only in-car charging accessory you will ever need!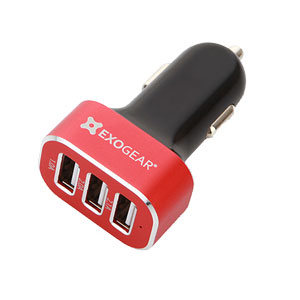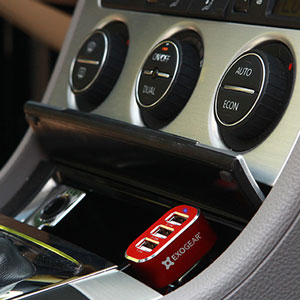 Charge 3 devices at the same time
Ensure all of your devices are fully charged when you arrive at your destination with the ExoCharge 3 Port Car Charger.
Featuring not one, not two, but an impressive three USB ports for all of your in-car charging needs.
Connect your smartphone, a tablet and still have a free USB port remaining for another device, which may include your sat nav. Enjoy the versatility of 3 USB ports for simultaneously charging 3 devices.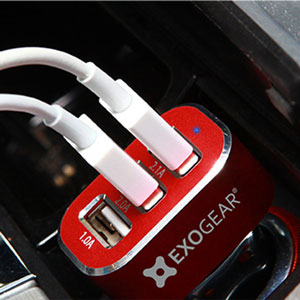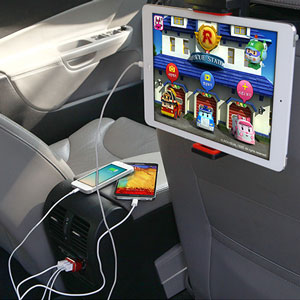 5.1 Amps - Rapid charge technology
Not only can you charge 3 devices at the same time, but the ExoCharge Car Charger also features rapid charge technology.
Your smartphone can charge at super fast rates, possibly even faster than the supplied mains charger that came with your device.
For tablets - ExoCharge features two ports suitable for even the most power hungry devices - with one optimised specifically for the iPad.
Featuring ports rated at 2.1A, 2.0A and 1.0A - totalling a staggeringly powerful 5.1 Amps!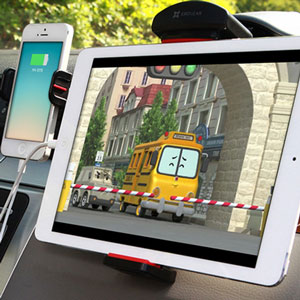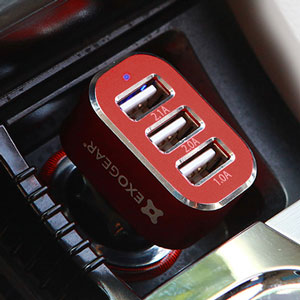 Charges any USB powered mobile device
Using your existing USB charging cables, you can plug your USB charging compatible device into the ExoCharge for extra juice. Never be without power, so you can make that important phone call or for power intensive location apps including using your phone as a sat nav.
Sleek aluminium body
Not only will this accessory charge your devices when in the car, but it also looks great with its sleek aluminium body housing the 3 powerful and super useful USB ports.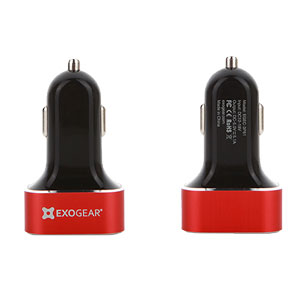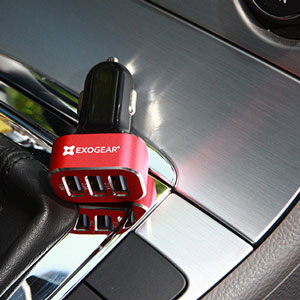 Specifications
Size: 36 x 24 x 62mm
Weight: 0.9oz (26g)
Input: DC12V~18V
Rated Output: 5V 5.1A (25.5W)
USB Output 1: 5V 2.1A
USB Output 2: 5V 2.0A
USB Output 3: 5V 1.0A
Cable not included