Olixar Micro-Suction Smartphone Desk Stand - Black
Product reference: 44149
A fun and minimal desk phone stand using a special suction grip that doesn't leave any residue - ideal for hands-free conferencing, viewing videos or as a simple docking station with the Olixar Micro-Suction Smartphone Desk Stand.
"Stylish"
"Small but powerful!"
"Does exactly what it should"
Most useful customer reviews
28 December 2016
Stylish
Stylish gadget, perfect for office desk
Robert Bradley
Hampshire
Olixar micro suction desk stand.
21 August 2016
Small but powerful!
A first class, simple little item. It does exactly what it is designed to do. The suction is amazing considering the lack of any hint of a sticky substance. I am delighted, my phone no longer disappears on my desk, I always know exactly where it is and can also charge it whilst on the stand. Ignore any moaning reviews and buy one!!
Tony Leigh
South Devon
Olixar Micro-Suction Desk stand
12 Oktober 2015
Does exactly what it should
I was a bit hesitant as several reviews were critical of the micro suction pad. I used sellotape to remove the protective plastic film and found the base makes a very secure attachment to my desktop but is easy to remove if required.
55 Reviews
|
Write a review
---
Additional information
Universal design supports any smartphone
The Micro-Suction Smartphone Desk Stand is completely gadget-friendly, which means that it doesn't matter which smartphone you have. Devices can be placed comfortably in either a horizontal or vertical position on the micro-suction pad, to ensure a firm and stable mount. The Micro-Suction Smartphone Desk Stand sits discreetly to provide a dedicated home for your mobile device and looks great at your desk or on your bedside table.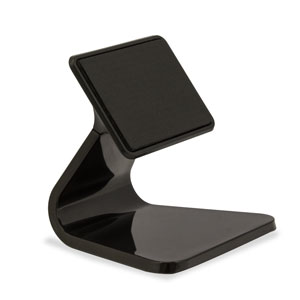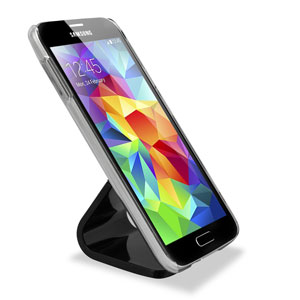 Supports landscape and portrait orientations
The simplistic design allows you to position your device in either a vertical or horizontal position for viewing movies, reading texts or playing games.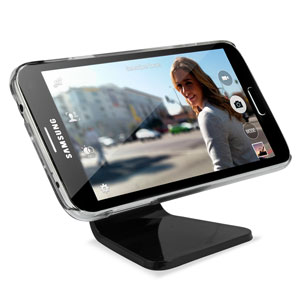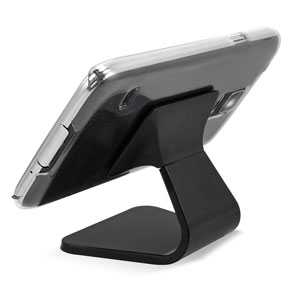 Micro-suction technology is designed for smooth surfaces
The micro-suction pad is designed for smooth, hard backs such as that of modern smartphones. This means it doesn't leave residue, which could damage your phone or case and become less supportive over time.
Many cases with smooth hard backs can also be used, so you don't need to remove your smartphone from its case to enjoy the features of this desk stand.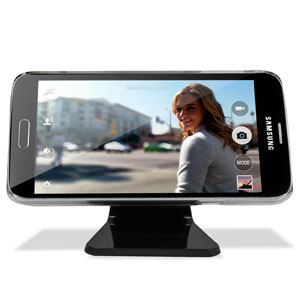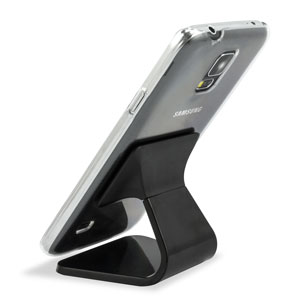 Simple and easy to clean
The suction pads are reusable, easily cleaned and will not leave any residues on your devices or tabletop. To remove build ups of dust and debris simply place a strip of sticky tape over the suction pad and remove.