Olixar HexStyli 6-in-1 Stylus Pen - Silver
Product reference: 41890
The Olixar HexStyli 6-in-1 stylus pen is the ultimate accessory for tablet and smartphone users - with a ball point pen, stylus tip, ruler, spirit level and two screwdriver heads all built into it!
"Wonder pen"
"Good pen"
"Brilliant Useful Pen"
Most useful customer reviews
Michael Wheadon
Weston super mare
Apple iphone7
15 Juli 2017
Wonder pen
I was very surprised and very pleased when my pen and refills arrived I have never seen beautiful well made pen with all the handy tools on board I was so pleased I got another two and cleaning kit I give it 10 star rateing
Serbanu Adam
Leicestershire
Olixar Hax styli 6 in 1 stylus pen
6 Juli 2017
Good pen
Good pen
wendy mason
Stanmore
Olixar HexStyli 6-in-1 stylus pen
26 Juni 2017
Brilliant Useful Pen
I have had one of the pens myself for a few months. I wanted to order some refills for it and then decided I would buy 2 more of the pens also as birthday gifts as they are so useful, As well as all the items on the pen I also like the softish top piece that I can use to dial the numbers on my mobile instead of pressing with largish fingers on the very small dials. I would recommend this pen to every age group. They are great value for the money!
457 Reviews
|
Write a review
---
Additional information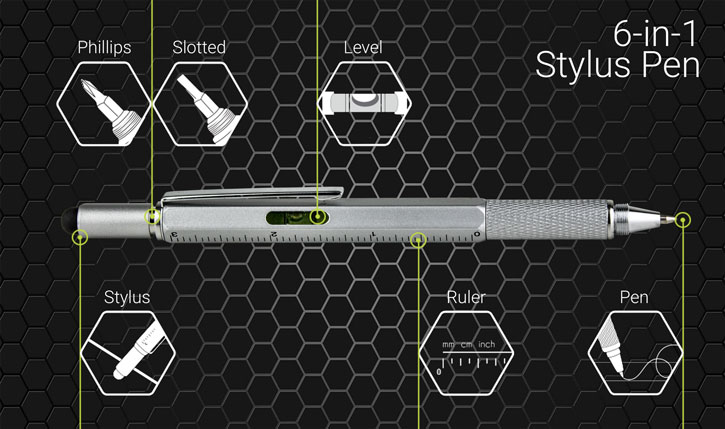 Omnidirectional stylus tip for accurate on screen interaction
The Olixar HexStyli 6-in-1 Stylus Pen has an omnidirectional tip, capable of moving on the screen just as smoothly in any direction you wish. This allows for accurate movements, drawings and precision touches.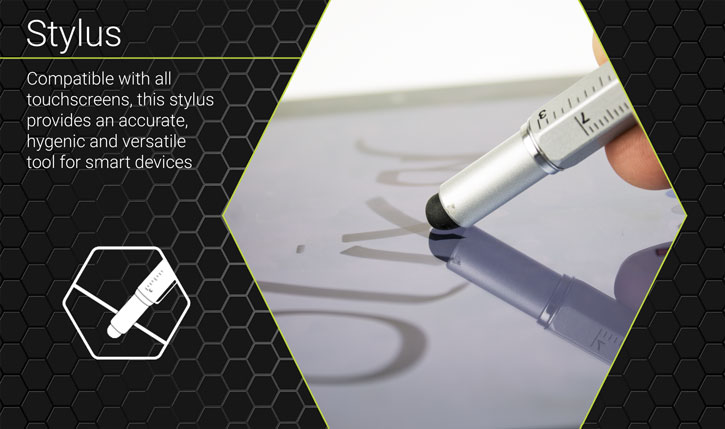 Integrated ballpoint ink pen for jotting down notes
Not only does the Olixar HexStyli feature a stylus tip at one end of the pen, but it also has a refillable ballpoint ink pen at the other end.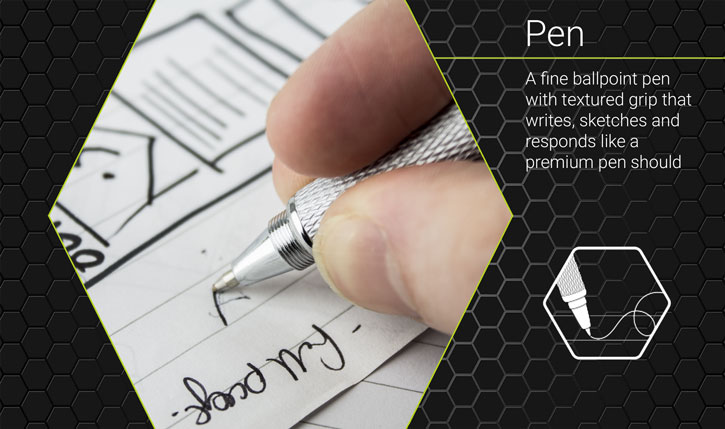 Phillips and Slotted reversible head screwdriver hidden under the stylus tip
By removing the stylus end of the Olixar HexStyli, a screwdriver tip is revealed. Pull this tip out and you'll see that it is double ended with one end being a phillips and the other being a slotted head. So wherever you are, you'll always have a screwdriver to hand.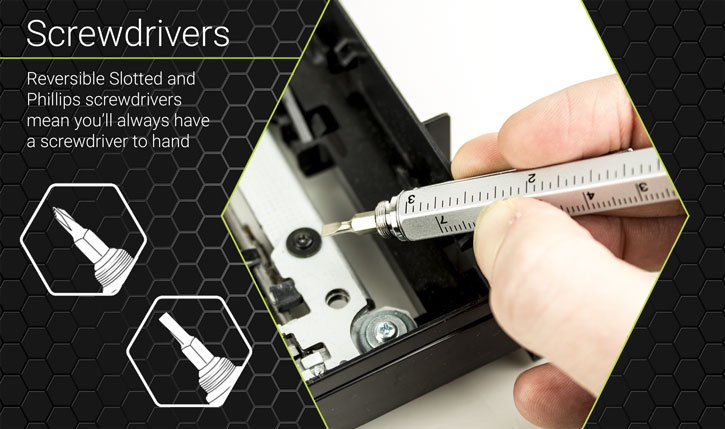 Printed ruler on the body
The Olixar HexStyli is ideal for making quick, small measurements as it features a 7cm and a 3 inch ruler printed on its body.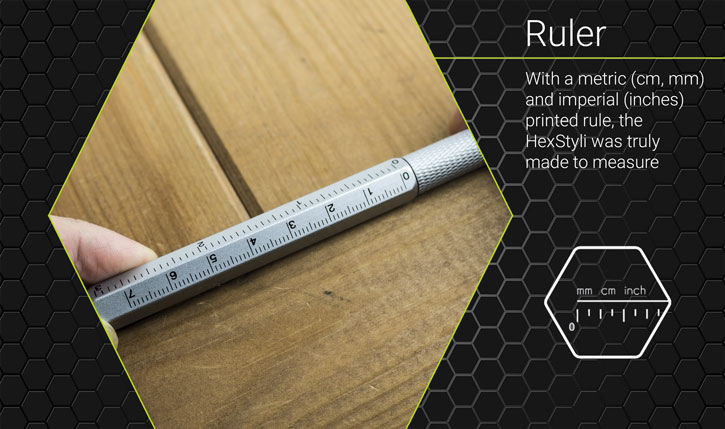 Built-in spirit level
With the Olixar HexStyli you'll never have unlevel pictures hanging at home or work again due to its built-in spirit level.